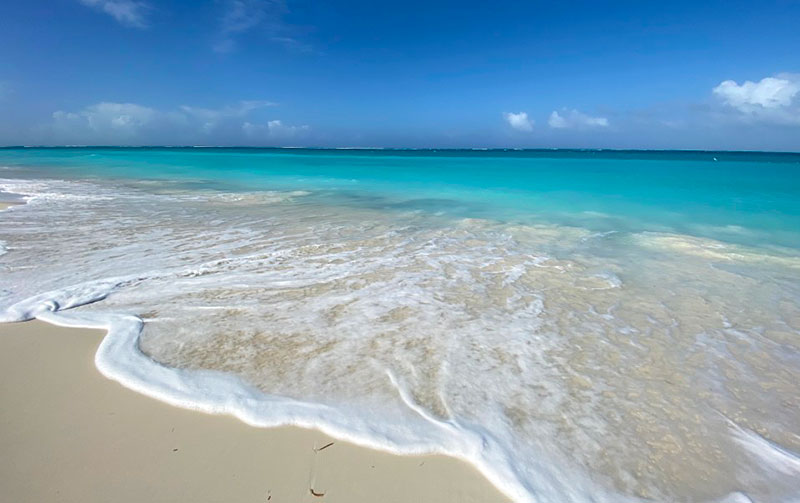 31 Mar

The Best Beaches in Turks and Caicos

Home to some of the best beaches in the world, Turks and Caicos offer beaches that are pristine and beautiful. Consisting of 40 different islands and cays, Turks and Caicos feature the third-largest coral reef system in the world and offer powdery sand beaches and turquoise seas. The beaches are protected from ocean surges and are able to remain calm and clear thanks to the coral reefs that surround Turks and Caicos, making this destination a must-see. It's no wonder, so many newlyweds tie the knot here. Our beaches are truly spectacular and pristine, so much so that even photos don't do our beaches justice. A picture-perfect destination, without the crowds, if you dream of having a destination beach wedding, then let Turks and Caicos be your backdrop. The best beaches in Turks and Caicos await you!

If you plan to host a destination beach wedding, check out some of the best beaches in Turks and Caicos.

Malcolm Beach– If you hate crowds, then you need to check out Malcolm Beach. This no-frills, secluded beach is a secluded oasis, which makes the destination getting there worth it. The road (Malcolm Roads Beach) isn't paved and is quite bumpy. You will need a four-wheel-drive vehicle to get to it.

Half Moon Bay-You will need a boat or a kayak to get to Half Moon Bay, but the calm, blue waters make the journey worth it. Half Moon Bay is considered one of the top boat excursion destinations in Turks and Caicos, as it features a beach and a sand car lagoon. It's the perfect spot for nature lovers.

Pine Cay Beach– Pine Cay Beach features exquisite, calm water and pristine sand. Ranking as one of the top beaches in Turks and Caicos, Pine Cay Beach offers a laid-back, quiet atmosphere. So quiet in fact that the island has a no-car policy, residents much use a bicycle or an electric golf cart to get around.

Grace Bay Beach– Named as the World's Leading Beach for several years, Grace Bay, offers the opportunity for fabulous diving and snorkeling. Grace Bay is considered to be the most well-known beach in Turks and Caicos. If you are looking for peace and quiet, with access to nature-friendly water sports, then you need to check out Grace Bay Beach.

Mudjin Harbor– A stunning beach surrounded by scenic bluffs, at Mudjin Harbor, you can visit off-shore islands, limestone cliffs, and caves. Mudjin Harbor is truly breathtaking and is often considered to be the top landscape in Turks and Caicos. You can walk down the beach or check out the stunning views at the top of the bluff. Just be careful. The breaking surf can be strong, so avoid swimming if you are a weak swimmer.