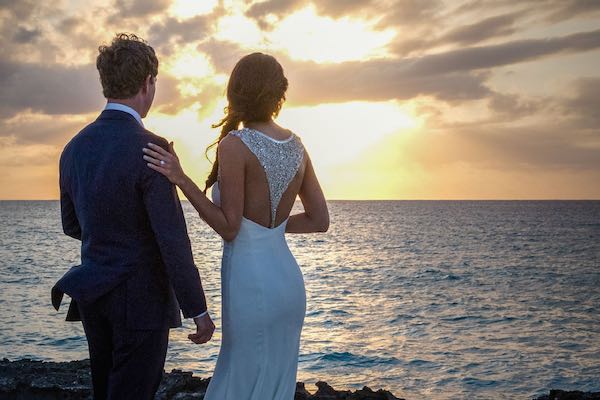 10 Apr

What No One Tells You About Planning a Destination Wedding

Planning a destination wedding sounds intimidating, but it's really not as bad as you'd think. You can even end up spending less money on a wedding overseas. However, there are a lot of little details to prepare for and take into account before saying "I do" on foreign shores. Here are a few things no one tells you about planning a destination wedding.
It's Not As Costly As You'd Think
Most people assume destination weddings are beyond their price range, but it can actually end up being cheaper than a domestic wedding. According to a study conducted by The Knot, the average wedding costs around $32,000, while a destination wedding typically costs around $20,000-$25,000. Of course, these numbers fluctuate depending on your budget, but it's very possible to have an affordable destination wedding and even save some money. 
If you want to keep a tight budget, double your destination wedding as your honeymoon getaway. This way, you won't have to plan two trips and can feel more settled wherever your wedding is taking place.  
With all that said, you should still establish a budget and plan accordingly.
Check The Venue's Policy
When you're traveling out of the country, it never hurts to be thorough and prepared. 
Reading a venue's policy is super important. Some venues only allow a certain list of approved vendors. Unfortunately, there's a chance these vendors may not be your style or you simply may not be interested in working with them. In order to ensure you get the vendors you want and need, read up on the venue's policy or ask about their available vendors. 
Destination Wedding Etiquette
Despite what you may think, you are absolutely not required to pay for your guest's travel, food, or accommodations outside of your wedding activities. You do not have to pay for airfare or their hotel rooms. You may financially help out guests if it is possible for you, but it is not expected nor required. 
Ask About Renovations In Advance
Asking your venue/hotel about planned renovations is crucial. The last thing you want is to spend months planning a beautiful wedding only for the view to be obstructed by a crane or your vows overrun with loud machinery. 
Ask in advance whether the venue has any renovations planned or if any part of the venue will be closed off/shut down during the time of your wedding. 
Book Locally
It's hard to plan a life-altering ceremony from 1,000 miles away. That's why finding a trustworthy local wedding planner/vendor is essential. 
Local vendors know the ins and outs of your wedding destination. They can provide insights on your location only a native would know. Booking a local planner is especially helpful for those planning a wedding in a location with a cultural or language barrier. 
Don't Expect Everyone To Come
Don't expect everyone to say yes. In fact, expect a lot of tentative "yes's" and a tsunami of "no's." 
There are a million reasons why someone may not be able to come to your destination wedding. Maybe they're unable to call out of work for a certain length of time or maybe they can't find a babysitter for the weekend. Attending your wedding may not be financially feasible for a large portion of your guests, and that's okay. 
It's important to not take their presence (or lack thereof) personally. Destination weddings are a commitment that some people can not afford to make.