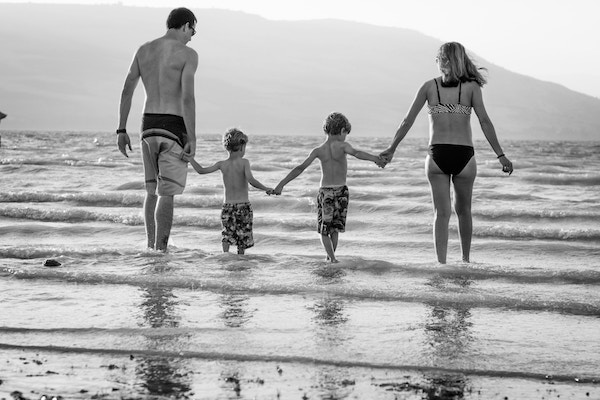 03 Apr

Family Vacation Ideas: Take Your Vacation From Good to Great

Chances are, your family is just settling into the routine again after the Christmas holiday break. Before you know it, Spring Break will be here, followed by summer vacation. It's never too early to plan for a great family vacation. In order to plan a great vacation, it's best to brainstorm family vacation ideas ahead of time.

Family vacations used to be a time of bonding and making memories. It wasn't uncommon for them to be learning experiences as well. What happened to the quality of the family vacation?

The hustle and bustle of everyday life has made its way into the modern family vacation. Parents feel the guilt of rewarding their family (and themselves) with some rest and relaxation. However, we often end up taking along everyday stressors like work and technology along with us.

If you don't want just another mundane family vacation, here are some suggestions to help take it up a notch by adding in some cultural immersion and education.
Dive Into the Culture
As much as we try to plan our family vacations, we are always still caught off-guard a little. We often plan out each day, making a note to visit all the major local attractions. We make sure to book our hotel accommodations and transportation and take note of popular local restaurants.
To make planning easier, we choose to stay in chain hotels because we know what to expect. They're the same in every location. We either use our own car (if the destination is domestic) or we rent a car. Like with chain hotels, we choose chain restaurants and fast-food establishments for our dining because, again, we know what to expect.
Organizing for a trip with these components requires some planning, but to fully get a taste of the culture, you have to be more creative and do your research on local favorites both prior to your arrival and in-person.
Instead of staying at a chain hotel with kid activities and meals, try a family-owned B&B, or rent a place on classified sites like Airbnb.
The same adventuresome spontaneity can be had with your dining options. As locals where they go to eat or ask a travel agency or visitor's center. Try not to eat at fast-food or chain restaurants. Be on the look-out for those family-owned hole-in-the-wall eateries. They will have more authentic food usually at a cheaper price and they're usually tastier, too.
This type of cultural immersion works for domestic vacations as well.
See Sites and Attractions Off the Beaten Path
Theme parks, zoos, aquariums, and water parks are fun parts of a family vacation, especially for younger travelers but they tend to be very similar, if not identical, no matter where they are.
Amusement parks are great but they don't provide much cultural value. Often, there are theme parks available right where we live.
To make a family vacation memorable, steer clear of tourist activities and enjoy once-in-a-lifetime experiences specific to that destination. This will likely involve an area's famous and not-so-famous attractions.
You'll find yourself at historical battle sites, museums, hidden coves and secluded beaches, and so much more. Local parks may even feature educational tours describing the unique landscape of the area.
These off-the-beaten-path sites can be educational opportunities for the whole family. You can get educated on special historical events and people in the community. You may even teach children and teens just how fun learning can be!
Visiting an area's well-known landmarks are important to your family's vacation. These "tourist traps" are not entirely bad, but an unforgettable family vacation will include days of exploration of an area's lesser-known sites, monuments, and museums where you can create one-of-a-kind memories.
Capture the Experience
Every place and experience is unique and no family vacation is complete without pictures to document the adventure. When looking for backdrops for your family's pictures, look for special areas that are unique to the area. If you're doing a once-in-a-lifetime activity, like hiking to a stunning waterfall, be sure to capture the moment. Consider hiring a professional to catch those perfect candid moments that you'll never want to forget.
These once-in-a-lifetime pictures will help keep the memory of the family vacation clearer in your family's minds for years to come.
A family vacation can once again be the perfect way to escape the hustle and bustle of everyday life. You can truly bond and learn together by following this guide for a wonderfully unique local experience anywhere you go.
If your family is planning on taking a once-in-a-lifetime trip to the Turks and Caicos Islands, be sure to let Mermaid Pictures and Printing capture the adventure.