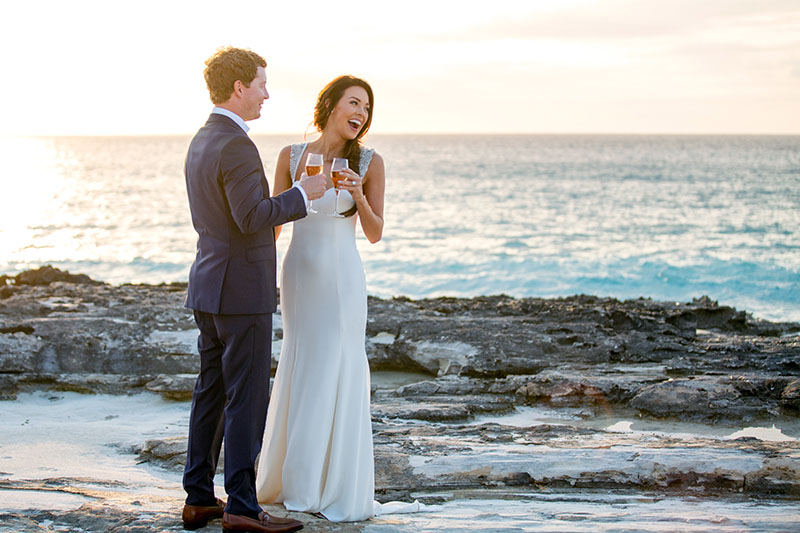 21 Jul

Wedding Photography Tips for Stunning Photos

While your wedding day should be a day to remember forever, capturing the moments and emotions of the day can help you relive your special day for the rest of your life. However, your wedding photos should be high quality and visually stunning if you want to fondly look back at your wedding photos years after tying the knot. Hiring a quality wedding photographer is a big piece of the puzzle, but other steps can be taken to help guarantee that you will be happy with the final product. If you are a bride-to-be, you generally steer the ship, so take note of these helpful wedding photography tips for brides to help ensure that you get incredible photos on your wedding day.
7 Wedding Photography Tips for Brides
• Make sure you have good lighting if you want good photographs. The more lighting, the more likely you are to have good photos. It can be challenging to get a great shot in low light conditions, especially if there's movement.
• Lighting can help set the mood and create stunning photographs. Think strings of lights, candles, lanterns, and even colored lights to help create a romantic atmosphere.
• Avoid shooting outdoors between the hours of 12 and 2 p.m. Everyone will melt if you are getting married during the hot summer months since it's the hottest point of the day. Otherwise, the light is too harsh for good photographs.
• If you plan on having an outdoor ceremony, shooting during the Golden Hour is the best time to shoot from a photography standpoint. Golden Hour is considered to be 1 to 2 hours before sunset, and it provides the perfect light to capture photos.
• Make sure you hire an excellent makeup artist and hairstylist if you want to look your best in your photographs. A good makeup artist can help make you look flawless in your photos while choosing a flattering hairstyle will help keep your face visible in candid shots.
• Besides considering the time of day, minimizing the amount of photo shoot locations is essential. When considering your itinerary, ensure you aren't spending too much time traveling from one place to another.
• Creating an itinerary or a timeline for your wedding is important. Scheduling out things such as hair and makeup, set up, and photo shoots is crucial if you want to have good photographs. Just remember to schedule enough time so your photographer is not forced to rush. Good pictures take time to set up and refine, so don't rush your photographer.