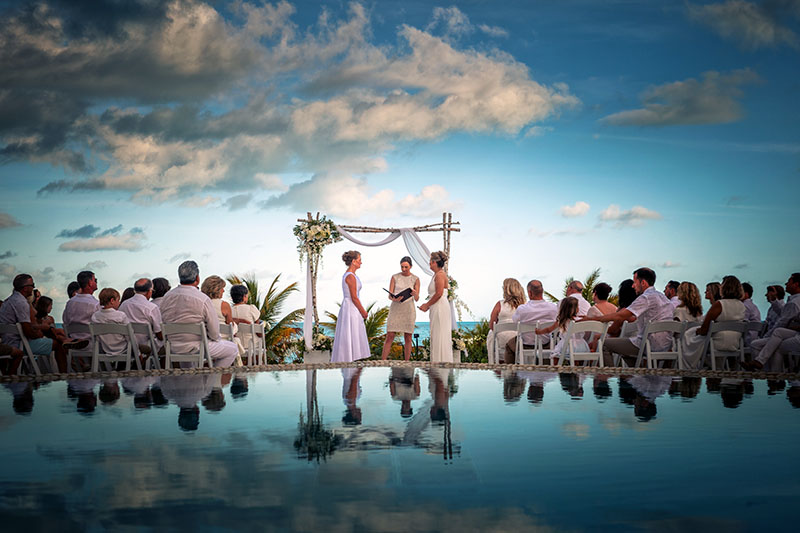 31 Jul

Wedding Photography Checklist: The Important Questions to Ask

Planning a wedding is a difficult task. There are many items to plan and consider, and when it comes to hiring wedding vendors, picking the wrong one can cost you. Choosing the right wedding photographer for your wedding can seem daunting, especially since they capture the moments and emotions of your wedding day. Besides reading reviews and looking at a prospective wedding photographer's website, asking the right questions can help you narrow down your choices to find the best match. However, knowing what questions to ask your wedding photographer can help you pick one that aligns with your visions and budget.
Questions to Ask Your Wedding Photographer
The Initial Questions
When interviewing potential wedding photographers, ask these questions to ensure they are a good fit.
• Are you available on our wedding date?
• How long have you been photographing weddings?
• On average, how many photos can I expect to receive?
• What is your pricing?
• Do you offer photography packages? If so, what are they?
• What forms of payment do you accept?
• What is the payment schedule?
• Are there any hidden fees?
• When should I expect to receive my photos?
Wedding Photography Style Questions
Every photographer has their own style, and you need to ensure this aligns with your tastes and artistic vision.
• What is your shooting style?
• What type of equipment do you use?
• Do you bring your own lighting and/or backdrops?
• Do you shoot only in color?
• Do you use assistant photographers?
• Can I see some of your work?
• Do you offer color correction/retouching?
Work Style Questions
Learning how a prospective wedding photographer works with their clients and other wedding vendors is important and can go a long way in helping to ensure your wedding day is a day to remember, for all the right reasons.
• What happens if you get sick or injured on our wedding day?
• How do you back up your work?
• Do you often shoot back-to-back weddings?
• Is there a contract/agreement to be signed?
• What is your cancellation policy?
• Are you insured?
• Do you have any experience with my wedding venue?
• Have you worked with any of my wedding vendors?
• Do you get to know the wedding couple before the wedding?
• Do you have references?
If you are looking for a wedding photographer for your Miami or Turks and Caicos destination wedding, contact us today to schedule a no-obligation consultation.