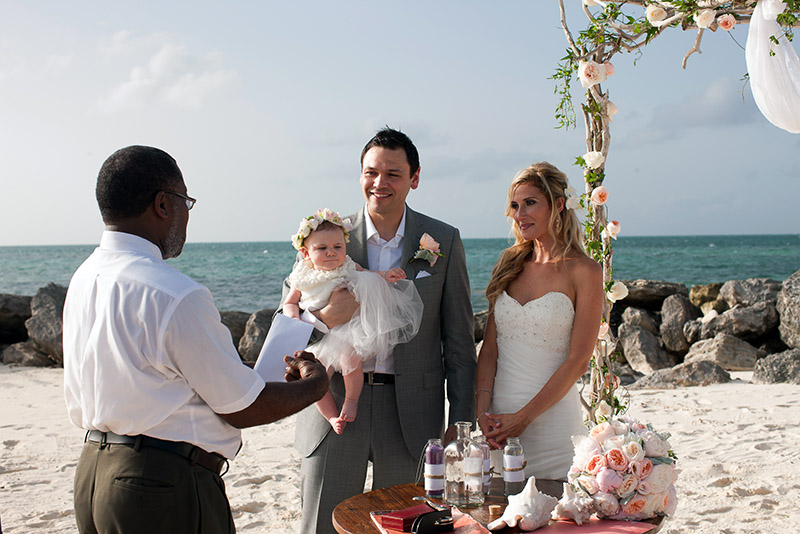 30 Jun

How to Have a Kid Friendly Wedding

Many engaged couples encounter a common question when planning a wedding: whether they should make it free of kids or kid friendly. It's a difficult decision that needs to be made, especially when you are planning a destination wedding. However, including kids at your wedding is important, especially if it requires those in attendance to travel. If you decide on a kid-free wedding, it can limit who can attend, including those in your wedding party. Finding childcare is expensive, especially if you don't plan on getting married locally. However, if you decide to have a kid friendly wedding, there are some things to consider.
Having a Kid Friendly Wedding: Things to Consider
On your big day, having a family-friendly wedding is a great way to ensure that everyone in attendance is having a good time. Following our advice below can help ensure your wedding day is kid and family-friendly.
1. Having kids in attendance means you will need to consider the timing of your wedding. If your wedding starts around 6 p.m., then your wedding will likely run until 10 or 11 p.m. Unfortunately, that's a recipe for disaster when it comes to kids. If you have young children in attendance, 10 p.m. is past bedtime, so you might have cranky or sleepy kids if you have a wedding that goes late.
2. Ensuring the wedding venue is safe for kids is a must if you plan to have young children in attendance. Having a buffet or different food stations can be dangerous for various reasons; open flames to keep food hot and large knives might be out in the open. Getting married on the water can also be hazardous, especially since it can be easy for their parents to get distracted. While having kids at a wedding doesn't mean you can't get married on the water or have an open buffet, you will have to be creative when thinking of ways to keep them safe and out of harm's way.
3. Entertainment options for the kids in attendance are a great way to prevent boredom and idle hands. Check to see if your resort or wedding venue offers activities to keep your young guests entertained and out of harm's way. Having fun and exciting choices for young children can help keep them safe and engaged while their parents socialize and celebrate during your wedding. A win-win for everyone involved.
4. While children's meals are often less expensive than that of an adult, having a children's menu is a must if you want to have a kid friendly wedding. Young children tend to eat less and can be picky, so don't try to serve them fish or some other elegant dish. Finger foods such as chicken nuggets and hot dogs are recognizable and adored by children, so make sure you have kid friendly foods on hand. Just don't forget the children's glasses, utensils and plates, and high chairs, if necessary.