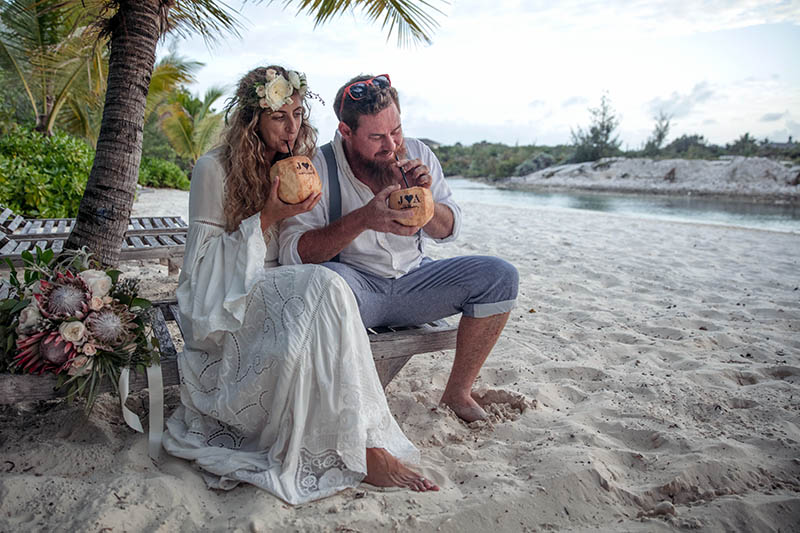 21 Apr

Need a Wedding Caterer in Turks and Caicos?

Turks and Caicos is a popular choice for many destination weddings and for good reason. Providing the perfect backdrop, Turks and Caicos offers a wide selection of wedding venues and world-renowned beaches. Featuring turquoise waters, white sand beaches, and picturesque vistas, a Turks and Caicos destination wedding sets the stage for a day to remember forever. If you have decided to say "I do" here in Turks and Caicos, there are many elements to consider and plan for. One of the critical elements of any wedding is food. An essential part of any celebration, food is vital to keep you and your wedding guests full and happy. Last month we featured some delicious wedding snack ideas, but when you are hosting a destination wedding, finding a reputable caterer can be time-consuming and overwhelming. Choosing a caterer can make or break your wedding, so to help you find one that suits your needs, here are some of the best Turks and Caicos wedding caterers to check out.
Turks and Caicos Wedding Caterers: The Best of the Best for Your Destination Wedding
The food served at your wedding needs to be delicious and memorable. Let professional chef Becky, who has over three decades of experience in Turks and Caicos, take care of the details for your wedding celebration. Private chef Becky can create tasty meals for parties of all sizes while accommodating for dietary restrictions.
Look to Caicos Catering for professional quality catering services, as they are considered to be one of the best Turks and Caicos wedding caterers around. Located in Providenciales, Caicos Catering has served the Turks and Caicos islands for over 25 years. They offer custom packages and can even provide servers, bartenders, catering equipment, tables, chairs, and tents for your dream wedding.
The Kissing Fish Catering Company
Having a wedding in a different country can be difficult, but the Kissing Fish Catering Company will help make your destination wedding a day to remember. Serving the area for over 20 years, these catering specialists have the knowledge and experience to cater your wedding, on or off the sand. Besides serving you and your guests delicious food, the Kissing Fish Catering Company offers equipment rentals and can provide the staff needed to serve at your wedding.
Grandma's Boy Kitchen and Catering
If you want your wedding to be successful, let Grandma's Boy Kitchen and Catering take over the catering services. Their incredible team will pay attention to the details by providing delicious, fresh, locally sourced ingredients to provide a memorable experience for everyone at your wedding, including those with diet restrictions. Chef Delroy is considered to be one of the top chefs in Turks and Caicos, with over 15 years of experience in food service management and event catering, so your wedding events will be in good hands.