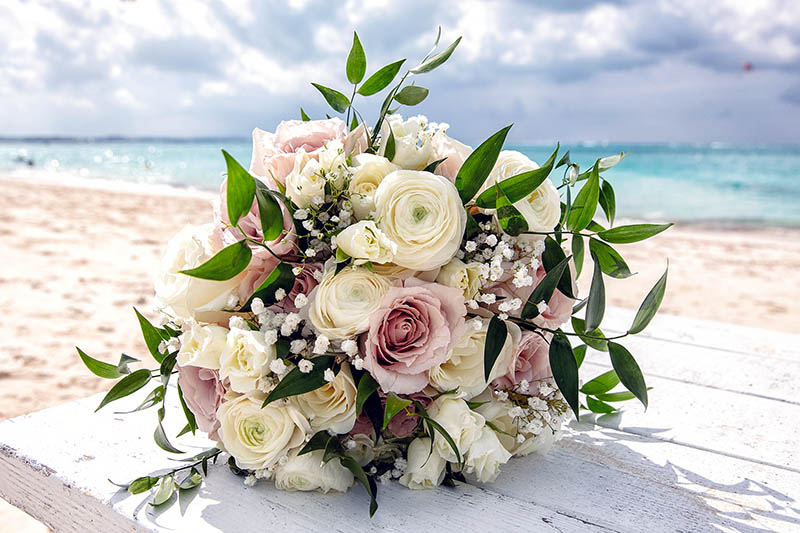 20 Jan

Best Places in Turks and Caicos to Buy Wedding Flowers

Having flowers on your big day is an integral part of any wedding and requires foresight and planning, especially if you plan to tie the knot in Turks and Caicos. If you plan on having a destination wedding, it's crucial that you take care in deciding the type of flowers you want to use and which florist you will get them from. An experienced Turks and Caicos florist can help you refine your choice of flower arrangements and centerpieces. A Turks and Caicos florist will have the experience and necessary knowledge to help get you set up with the perfect bridal bouquet and flower arrangements.

Choosing your wedding flowers shouldn't be stressful, but knowing which Turks and Caicos florist to use can help. The right florist can help add flair and elegance to your wedding celebration. Check out some of the best places in Turks and Caicos to buy wedding flowers.
Turks and Caicos Florist: Where to Buy Wedding Flowers for Your Destination Wedding
Floral Designs by Flower Girl 
Leeward Highway, Providenciales, Turks and Caicos Islands
If you want to use someone with decades of experience creating floral designs for a Turks and Caicos wedding, check out Stephanie Duncanson, aka the Flower Girl.
MOSWN 
Unit 102w Grace Bay Court, Turks & Caicos
If you are looking for a visionary to handle and coordinate your wedding flowers, then trust MOSWN to manage and design your flower arrangements.
Flowers by EA (Environmental Arts) 
102 Venture House, Grace Bay Road Providenciales TKCA 1ZZ, Turks & Caicos Islands
A distinguished company known for its stunning wedding floral arrangements, Flowers by EA can give you that one-of-a-kind experience.
Other People's Affairs 
Central Square, Providenciales, Turks and Caicos Islands, Turks and Caicos Islands
Offering fresh flowers and luxurious floral centerpieces for private events and weddings, A People's Affairs offers beautiful florals for your destination wedding.