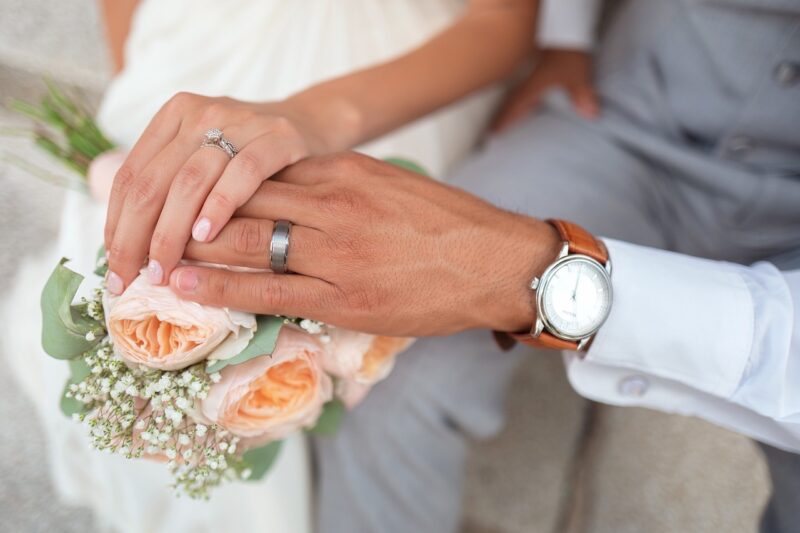 30 Nov

Wedding Rings: How to Choose The Right One

A crucial part of getting married is the exchanging of the wedding ring. The wedding ring represents a couple's promise of remaining loyal and faithful to each other, so they are often considered the highlight of the wedding ceremony. Wedding rings date back to ancient Egypt, where the Egyptians created rings that symbolized their love and devotion. Wedding rings symbolize commitment and everlasting love, so it is important to know what to look for when buying a wedding ring.
Buying a Wedding Ring: How to Choose the Right One
Have a Budget
You must know how much you can spend before making a major purchase. Otherwise, you risk losing time and money, so don't go into it blind. Figure out exactly how much you can spend before making a decision.
Choosing the Type of Metal
Choosing the correct type of metal for your wedding ring depends on your budget and what you are looking for. Check out some of the most common materials used for wedding bands:
Gold – Gold is considered the most traditional and popular wedding ring material. There are several types of gold (i.e., yellow gold, white gold, rose gold) and gold content (quality) (14k, 18k, and 24k). Gold is timeless and never goes out of style.
Platinum – Platinum signifies luxury, as it is considered to be one of the finest precious metals available. Platinum is an attractive metal with its natural white sheen and stunning color. However, it is more expensive than gold.
Titanium – Titanium is affordable, comfortable, and attractive. A strong metal that does not bend or break easily, titanium can have a shiny or matte finish. However, titanium is usually only used for men's wedding bands due to its masculine appearance.
What's Your Lifestyle?
When buying a wedding ring, you need to consider your lifestyle to determine what kind of wedding band to purchase. Certain metals and designs are not suitable for those with an active lifestyle. Overall your wedding ring should not only reflect your personality but be comfortable to wear as well.
Talk to a Wedding Band Specialist
Consulting with an expert is recommended if you want to find the perfect wedding ring, especially if you feel overwhelmed by the process. Choosing and buying a wedding ring is not a decision to take lightly, but help is available. Seek advice and guidance from a jeweler with a good reputation.