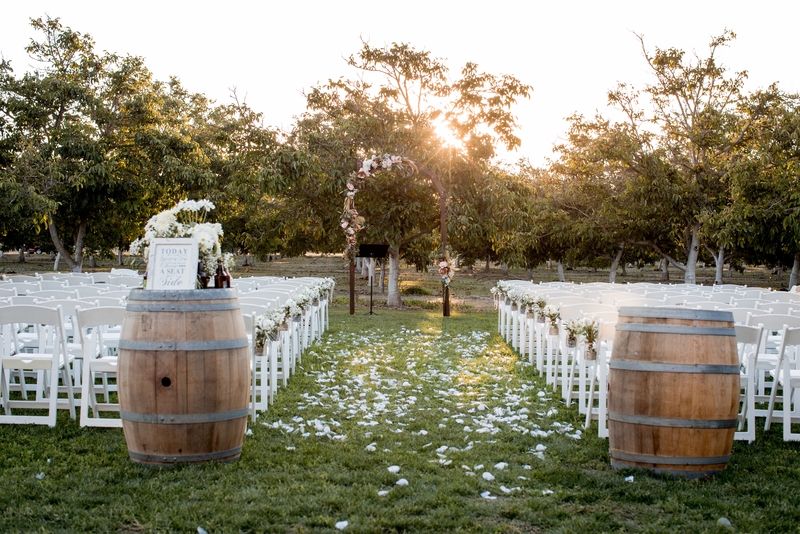 30 Sep

Outdoor Wedding Ceremony Mistakes to Avoid

When it comes to hosting your wedding ceremony outdoors, there's nothing better. There's something to be said about getting married outside in the elements and in nature. Sometimes nature can provide you with the perfect backdrop as you tie the knot. However, while many may dream of hosting their wedding outdoors, some unique challenges come with having an outdoor wedding. Knowing what wedding ceremony mistakes to avoid can help lessen the bumps in the road and help you properly prepare for the big day.
Avoid These 4 Common Outdoor Wedding Ceremony Mistakes
#1. Considering the temperature is important, so make yourself familiar with the general weather patterns of your location. Are you getting married during the hot season or during the cool, cold season? Do temperatures often shift throughout the day? Does the area often get quick rain showers? While we never know what mother nature will do, a general idea can help you prepare. If temperatures are likely to be hot, have amenities to help keep everyone cool. Offering shade by having some sort of tent or canopy is an excellent idea in all-weather situations. Keeping blankets and warm drinks handy when the temperatures are cool can go a long way to keep everyone comfortable.
#2. Bugs are another common wedding ceremony mistake since many forget about these pesky pests. If you are not dead set on a specific outdoor location, make sure you consider the potentiality of bugs in your decision. You want everyone to be able to focus on the marriage ceremony and not focusing on the bugs. Otherwise, if you already have your location set, check out the typical bug levels in the area. You might be getting married during a time of year that's buggy, or maybe there are particular times of the day that are bad with bugs. If necessary, make sure you have plenty of big spray and fans available to help ward off bugs.
#3. Considering the acoustics when you are getting married outside would be best. Depending on how your ceremony will be set up, there might not be anything to bounce back the sound. It's harder to hear when you are outside in the opening, in a group. While the people sitting in the front might be able to hear, depending on far back your seating stretches, the people in the back may not be able to hear what's happening. Having microphones is a great way to help solve this issue. Stand and handheld microphones work great, and so do body microphones. Luckily, technological advancements offer ways to mic up your wedding that don't make it so obvious.
#4. While the sun helps provide light and warmth to your wedding, there are still things to keep in mind. Is it the time of year when the sun is at its strongest and hottest? The sun feels fantastic when getting married during the cooler months, but if it's during the hotter time of year, the sun can quickly ruin the celebration. You don't want anyone to get too hot or sunburnt at your wedding. Too much heat can melt makeup and cause it to run, ruining your wedding photos. So, consider the sun when you are planning, and act accordingly. You might need to offer shade and provide ways for people to cool down. Also, ensure you aren't getting married with the sun in your eyes. Consider the time of day and where the sun is at that time. You might have to adjust the angle of your ceremony so everyone can see and stay focused on the celebration.