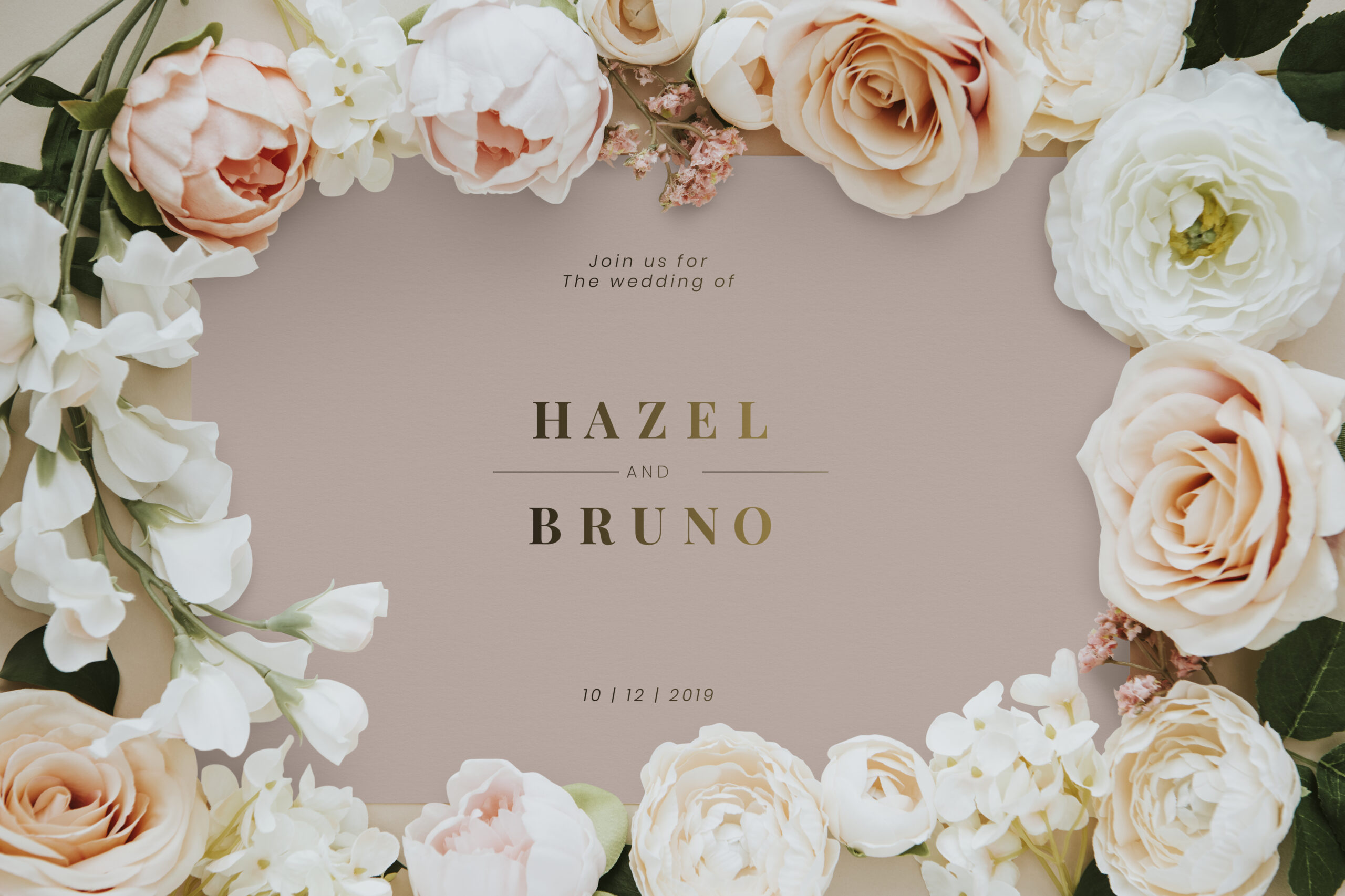 22 Aug

In Need of Some Wedding Invitation Inspiration?

A big part of the wedding planning puzzle is the invitations. Letting your friends and family know about your wedding is essential, but you also want to ensure that your wedding invitation sets the tone and entices those invited to make it to your big day. You want people to be excited about your wedding, so it always helps if your invitation looks and feels inviting and is coordinated with your wedding theme. However, designing a visually impressive invitation can be difficult, especially when you have a lot of other tasks on your plate. To help you design the perfect invite, here is some wedding invitation inspiration to help get the creative juices flowing.
Wedding Invitation Inspiration: A List of Ideas for Your Wedding Invite
#1.Using a floral design is an excellent option if your wedding is in the spring or summer, especially if your wedding ceremony will be outside. Using the same flowers as the ones you will have at your wedding is a great way to tie everything together. If you plan on only using a few colors, have your floral design match your color scheme.
#2. There's nothing better than a destination wedding, especially when you plan on tying the knot in Turks and Caicos! When it comes to your wedding invitations, having a destination-themed invite is a great way to entice and excite your guests. Add elements from your destination onto your wedding invite to add a touch of personalization. If you need a destination wedding photographer, contact us today!
#3. Add a touch of the seasons to your wedding invitation. It doesn't matter if you are getting married in the spring, summer, fall, or winter. Having a seasoned-themed invitation opens the doors to incorporating many different style elements. For instance, if you are getting married in the fall, a rustic or vintage-themed invitation is a great way to add some charm.
#4. If you are looking to have a sophisticated, classy wedding invitation, then having a modern wedding invitation is the way to go. Not going over the top and keeping it elegant yet simple is something that never goes out of style. Incorporating a prism effect, gold or silver foil, as well as geometric patterns and designs, can easily make any wedding invitation look stylish.
#5. Think about your wedding theme. Do you have one? Typically, your wedding invitations should be coordinated with your wedding, so having a wedding theme set before you make invitations is ideal. This way, you can incorporate your wedding theme into the design of your invitations. Your theme can be anything that is close and important to you and should reflect the passions of the wedding couple.