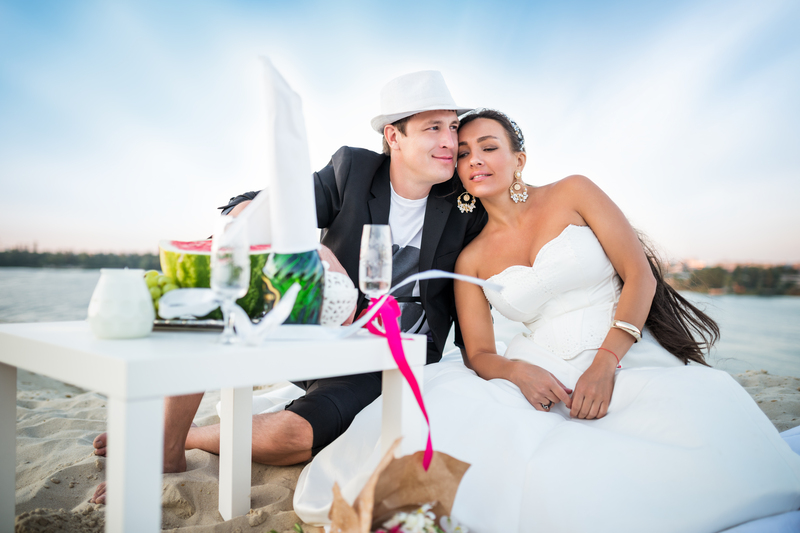 31 Aug

Fun Wedding Ideas for Your Turks and Caicos Destination Wedding

Getting married during the summer, or even during the warmer months, opens the doors to many different opportunities. If you happen to get married in a beautiful destination like Turks and Caicos or Miami, warm temperatures are likely on the horizon for your wedding. Getting married when the temperatures are warm allows for more opportunities to surprise and delight your wedding guests, especially if you are holding your wedding outdoors or partially outside. Check out these fun wedding ideas to add some summertime vibes to your wedding.
5 Fun Wedding Ideas for Your Summer (Warm Weather) Wedding
#1. Yard games are a great way to keep everyone in attendance entertained. Having a selection of yard games available for the young and young at heart can help pass the time and will help create positive lasting memories of your wedding celebration. Giant chessboards, Connect 4, Jenga, cornhole, and croquet are all great examples of the yard games you can feature at your wedding.
#2. Creating an outdoor lounge space makes for a comfortable and inviting place to relax and socialize with other guests. Get creative when it comes to your chairs! Make sure you have canopies or umbrellas to offer shelter from the sun and use comfy couches and chairs to create and provide an inviting spot to relax. Providing hammocks or even hanging egg chairs is another great way to offer a space for relaxation while adding some character to the space.
#3. Offering favors to your wedding guests are a nice memento, but when you are getting married in the summer sun, they can be an excellent addition and even a lifesaver. Having summer-themed favors available for your guests can be practical and helpful during the wedding and even afterward. Offering customized cozies, sunglasses, fans, bug spray, bottled water, and even sunscreen with your wedding label can help keep everyone cool and comfortable on your wedding day and beyond.
#4. While getting married during the warmer months is a great way to ensure that your guests will not freeze, the heat can parch your guests. Quench their thirst by having a hydration station set up to help hydrate and cool down your guests. Offer a variety of refreshing drinks, and if you want to help liven up the space and add some color, offer infused water. Infusing water with different fruits and flowers can help add that little something to delight your guests. Plus, visually speaking, having fruit or flower-infused water can make for a stunning display.
#5. Lights at night can make your wedding look magical. Electric or solar lights are always a great option, as well as having a fire(s). Having a bonfire is a great way to keep your wedding guests warm when the sun goes down and the temperatures begin to cool off. Depending on how the bonfire is set up, it can also add to the ambiance of your wedding. Plus, there's nothing better than roasting marshmallows over an open fire, especially when you use them to make smores. Offering s'mores goody bags and having roasting sticks on hand is a great way to entertain and satisfy your guest's inner child and sweet tooth.