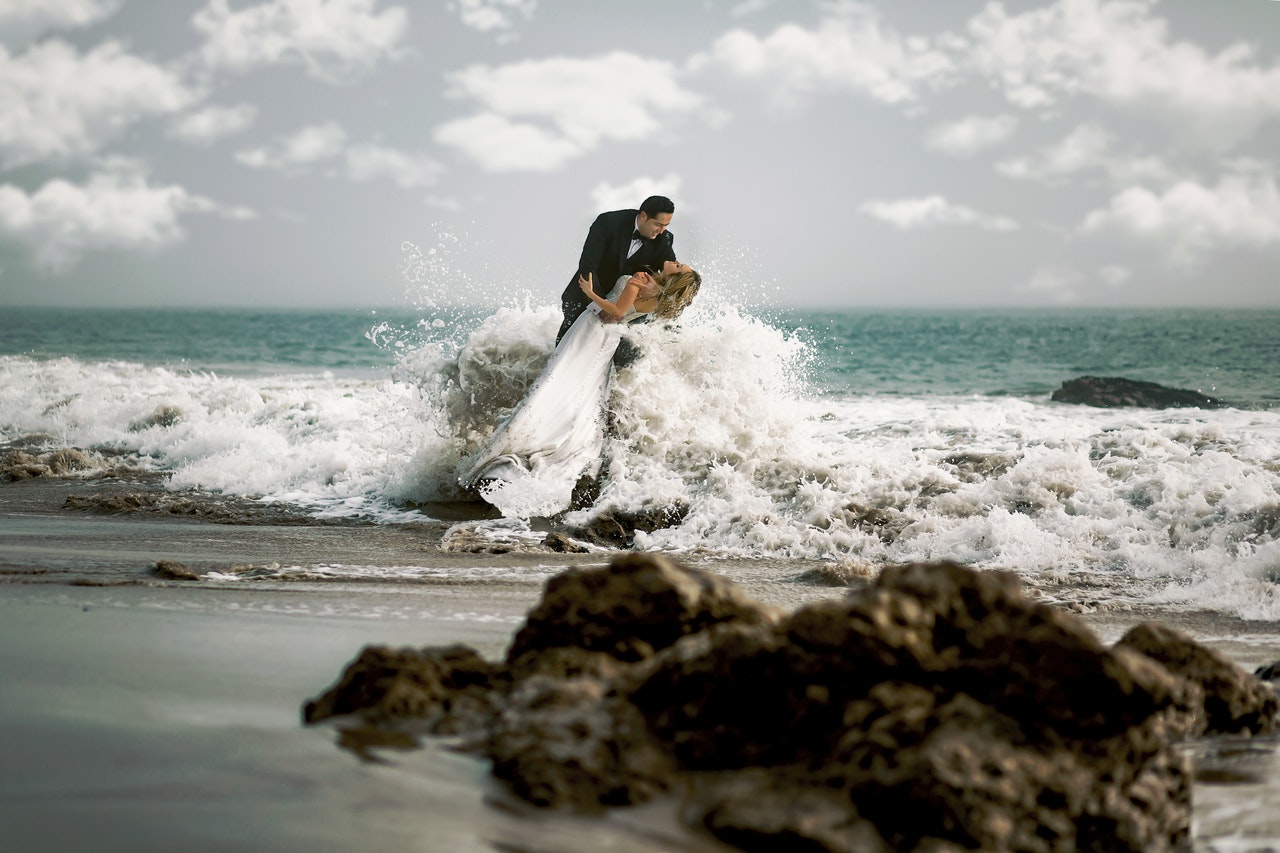 31 Jul

What Can I Do with My Engagement Photos?

Your engagement photos can serve many purposes, but they don't need to stay stored away. Having an engagement session before your wedding day is always recommended. It allows you to practice poses, get location ideas, and get acquainted with the photographers' shooting styles. There are many ways to use your engagement photos so they can be continuously enjoyed for years to come.
Relive the Moment: 6 Creative Ways to Use Your Engagement Photos
#1. If you plan on building a wedding website, putting up your engagement photos can help your guests determine if there's a particular color scheme and if the wedding is a formal or semi-formal event. It's a great way to get a feel for your wedding theme and see the wedding party.
#2. Besides a wedding website, save-the-date cards are a great way to inform your guests about your wedding day—especially those who still may not be in the digital age. Plus, it's a great way to show off your engagement photos! Having a tangible notification of your wedding day that you can touch and hold can become a small keepsake for many of your family and friends.
#3. Family is everything, and what parent or grandparent wouldn't love to have a print of their beloved family member? Your engagement photos can be a wonderful gift for your mother, father, grandparent, sibling, or anyone you are close with. Find a cute picture frame, and you have an affordable gift that will surely be cherished.
#4. At your wedding, you can display your engagement photos for everyone to see. They could be used to decorate the welcome table, seating card table, or wherever you see fit. You can get your prints, or just a particular photo blown up as a canvas print, or simply displayed in frames. Also, engagement photos go great in the wedding guest book. It might even inspire some of your guests as they write you well wishes!
#5. If you decide to create thank you cards to send out to your guests, then personalize them with a photo, or photos, from your engagement session. It's the best way to add that personal touch while thanking your guests for their attendance or their engagement/wedding gifts. If you decide to have a few different styles to keep the design fresh, then use a few additional photos from your photoshoot.
#6. While you can post your engagement photos online on Facebook or Instagram for the world to see, there's no better place to place your pictures than at home. Making a photo album displaying all of your favorite photos is a simple yet easy task and will allow you to enjoy the memories of that day for years to come. Also, don't be afraid to order some canvas prints and place them in your home! It's a great way to decorate your home, especially if you have a lot of wall space.
At Mermaid Photography, we specialize in preserving the most intimate moments of love. If you are looking for a Turks and Caicos or Miami wedding photographer, contact us today for a complimentary consultation.