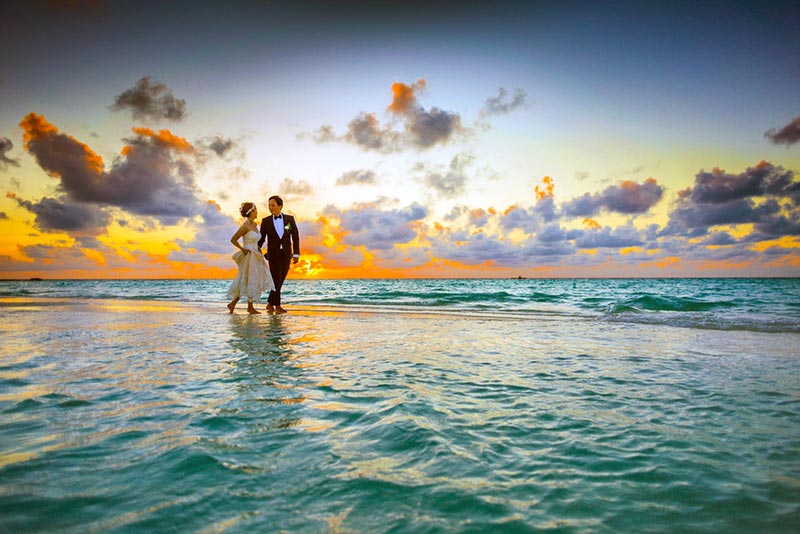 30 Jun

3 Things to Consider When Shopping for a Summer Wedding Dress

Shopping for your wedding dress is an exciting and stressful time. It's the day many girls dream of; finding the perfect wedding dress. However, shopping for a wedding dress comes with its own set of challenges, especially if you are getting married during the warmer months. Each season comes with its own set of challenges and considerations, and getting married in warm weather requires you to think differently than wearing the traditional wedding gown. Knowing how to shop for a summer wedding dress is crucial if you want to look and feel good on your wedding day and can help prevent you from wearing the wrong dress for the occasion.
How to Shop for a Summer Wedding Dress
1. Considering the type of fabric of your wedding dress is important, especially since comfort is vital on your wedding day. While you might have dreamt of a long wedding gown as a child, wearing a heavy dress during the summer can make you feel hot and, even worse, sweat. The last thing you want is sweat stains captured in your wedding photos. Instead, go for a light and airy wedding dress, especially if you are sensitive to heat and humidity.
2. Even though you might get married on a hot, sunny day, the temperatures could drop at night. Since you can't predict what the weather will be like on your wedding day during the early stages of planning, opting for a summer wedding dress that looks good with a stylish cover-up can help keep you warm and dry. Being uncomfortable on your wedding day can have a negative effect on your wedding photos, so it's best to dress for the unexpected.
3. If you have your heart set on a wedding gown but are concerned about being too hot, all hope is not lost. Many dream of wearing a princess-styled dress, so if you decide to go this route, add hoops to the inside of your gown. Having hoops stitched into the lining of the gown can be done to help keep the fabric off of your legs, helping you stay cool and comfortable on your wedding day.