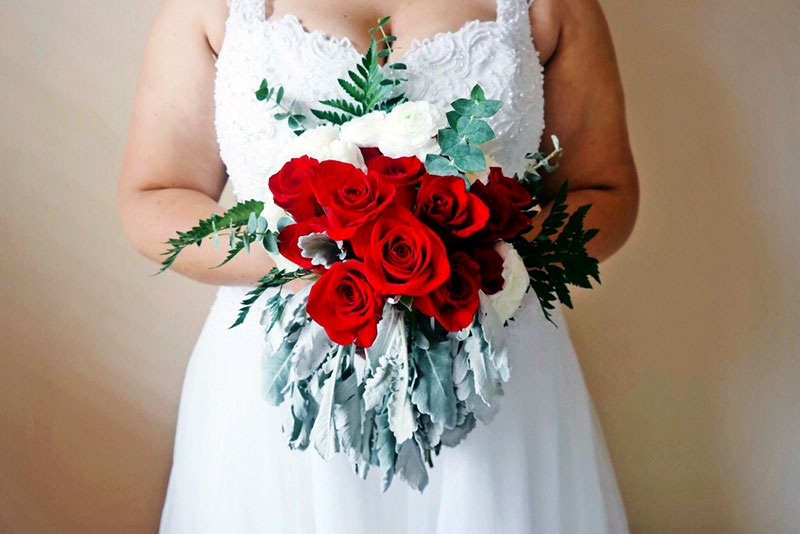 30 Apr

Wedding Flower Symbolism: The Meaning Behind the Flower

When it comes to planning a wedding, your choice of wedding flowers plays an important role. Flowers are featured in the bride's bouquet, on the ceremony arch, in the groom's boutonnière, and are often used as table decorations, so your choice of flowers needs to be thought out. While you may think it's as simple as choosing your color scheme, there is more to it. Flowers all have different symbolic meanings behind them, so it's not just about the colors. In fact, understanding wedding flower symbolism can help you create the perfect wedding arrangement for your big day.
Wedding Flower Symbolism: Popular Flowers and Their Meaning
Baby's Breath– Often used as an accent flower, baby's breath symbolizes spirituality, unity, innocence, and eternal love. This is why baby's breath is regarded as the traditional wedding flower.
Calla Lilies– A popular wedding flower that symbolizes innocence, purity, and faithfulness, calla lilies come in many different shades. Calla lily is Greek for beautiful, and the name definitely matches the flower.
Carnations– A popular flower for the bride's mom, carnations symbolize motherly love. Carnations come in many different shades and can be dyed to the shade of your choosing.
Daffodils– A symbol of new beginnings, hope, and rebirth, daffodils are the perfect flower to celebrate your new beginning.
Dahlia– Dahlia's are the perfect choice for your wedding flowers, as they symbolize elegance, dignity, and everlasting love.
Daisies– Often used as a filler for arrangements, daisies symbolize innocence, motherhood, friendship, and new beginnings.
Hyacinth– While the purple hyacinth should never be used in a wedding setting, the pink and white varieties symbolize sincerity and playfulness.
Peonies– A lush and fragrant flower, peonies represent compassion, prosperity, romance, and a long, happy marriage. Who doesn't want that?
Protea– A popular flower for tropical weddings, proteas can stand on their own. Especially since they symbolize courage, hope, and strength.
Queen Anne's Lace– Another popular filler flower, Queen Anne's Lace, offers lace-like patterns (hence the name) and symbolizes femininity and sanctuary.
Roses– Considered to be the traditional, powerhouse wedding flower, roses symbolize joy, desire, friendship, passion, and eternal love.
Sunflowers– Sunflowers are always a beautiful choice, especially for late summer and early fall ceremonies. The sunflower symbolizes longevity, loyalty, and happiness.