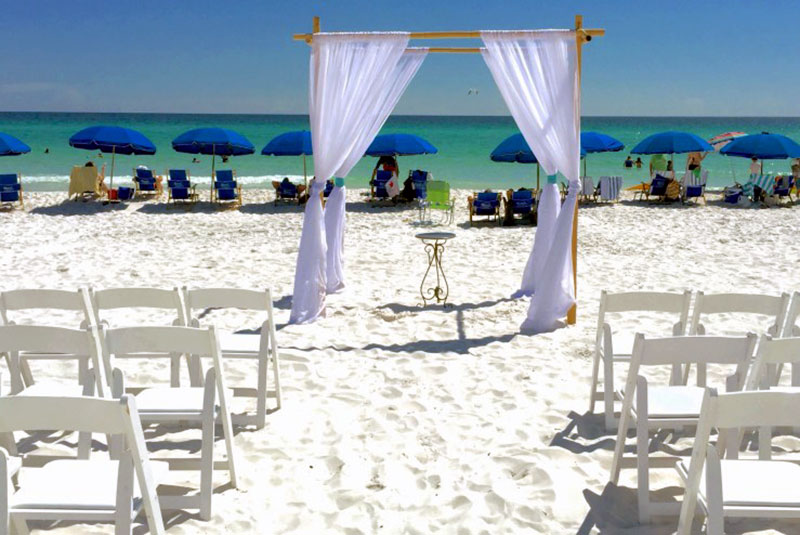 31 Jan

What to Know When Planning a Destination Wedding in Turks and Caicos

When it comes to planning a wedding, location is key, and for many, a destination wedding in Turks and Caicos is in the cards. A destination wedding is a great way to escape to a fantastic location, and if you want to keep your wedding small, having a wedding abroad can help ensure that your celebration is an intimate one. However, there are things to know when planning a destination wedding in Turks and Caicos, especially since some things can pop up, things you might not expect, and destination weddings aren't for everyone. While it might sound glamourous on paper, there are pros and cons, just like anything in life.
What You Need to Know When Planning a Destination Wedding in Turks and Caicos
#1. Coming up with a budget is crucial, especially since expenses can add up rather quickly. So figure out what you want, do your research, and come up with a budget. Just remember to stick to your budget! Also, make sure you consider legal fees in your budget since you won't just be paying planners and vendors.
#2. Figuring out when you will hold your wedding can also affect the overall cost, especially if you want to get married during the peak tourist months. Luckily, it's always beautiful here in Turks and Caicos, so getting married during the off-season can save you some money, and you are more likely to beat the crowds. However, having a backup plan in case of bad weather is always wise, especially during June through November, when it's hurricane season.
#3. When you are planning a destination wedding, keep in mind that not all of your intended guests will be able to attend. So if having all of your loved ones together on your special day is important to you, this is something to consider. Unless you can pay for your guests to attend, it can be difficult for everyone to attend due to cost, taking time off, etc. But, if you are looking to hold a small, intimate wedding, then having a destination wedding can be an excellent way to keep the number of guests down.
#4. Hiring a wedding planner is crucial, especially when you do not live where you are getting married. Not living where you are tying the knot means you will not always be able to meet with anyone or see anything in person physically. Plus, a Turks and Caicos wedding planner can help save you a lot of time and money since they have the connections, knowledge, and know-how to guide you properly.