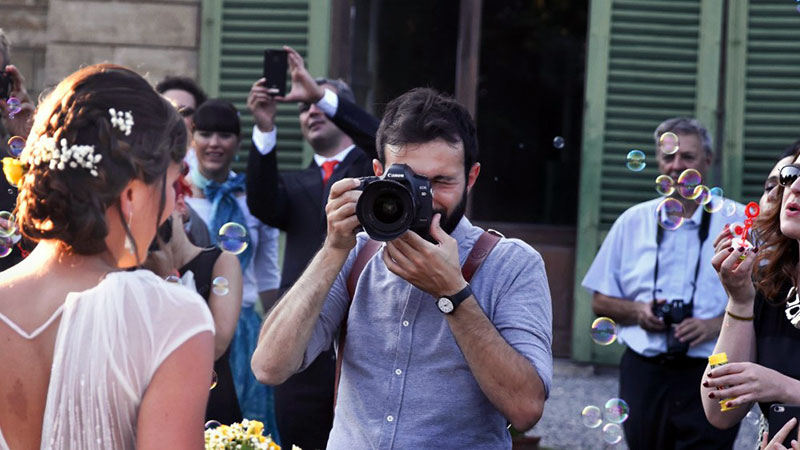 30 Nov

Making the Most of Your Wedding Photographer's Time

When you want ever-lasting memories, it is vital to capture them so they can last a lifetime. When it comes to your wedding day, you will want to cherish that memory for the rest of your life, which is why the wedding photographer is one of the most important vendors you will hire for your big day. Finding one that you trust and aligns with what you are looking for (creatively) is critical, but even the best wedding photographer can miss things during the wedding if they are not made aware. It is crucial if you want all of your special moments captured, you need to make the most out of your wedding photographer's time.

Capturing all of the special moments of your wedding day is important, but you need to make the most out of your wedding photographer's time if you want to get all of the photos you want. To help make sure you are able to capture all of your special memories, check out the three most significant ways to manage your wedding photographer's time successfully.

Create a Schedule: Before the wedding, create a schedule to give to your wedding photographer. Making a plan and having a schedule on hand will help keep them on track and will allow them to manage their time. A photographer's job is to take photos, and sometimes one can become lost in the process and lose track of time. While having a schedule can help your photographer successfully take your wedding photos without the need to focus on what's going on outside of their job and when things are happening.

Make a List: After making the schedule for the day, making a checklist for the wedding photographer can also be a big help. If there are any types of photos you are looking for, creatively and/or particular photos with friends and family, write them down so your wedding photographer will know. You can't put it on yourself to remind your photographer during your wedding day since there's a good chance you will be pulled in many different directions at once. So if there is anything in particular that you want, write it down.

Inform Your Wedding Guests: If you have plans to take photos with any of your friends and family, besides giving your wedding photographer a list of what you want, make sure you inform whoever is going to be in the photograph. Your photographer's time is limited, so if you know you want to take a family photo after the ceremony, make sure you inform everyone who will be in the photograph of this. This way, when it comes time to take pictures, you are not scrambling to find everyone who is supposed to be in the shot.