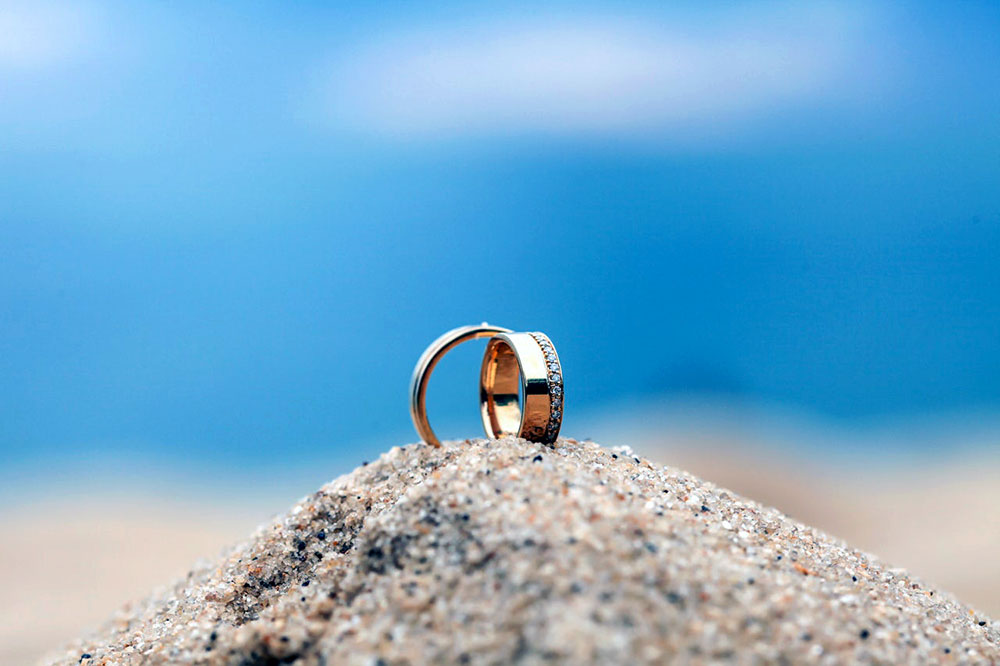 18 Oct

5 Ways to Take Beautiful Beach Wedding Photos

Having a beach wedding is like a dream come true for many newlyweds. However, taking wedding photos on the beach can add another layer of complexity. There are a few challenges that are unique to beach wedding photography. Still, if you follow our helpful beach wedding photo tips below, you will surely get magical beach wedding photos that you will cherish forever.
Beach Wedding Photo Tips: How to Take Magical Beach Wedding Photos
1. First thing first, when it comes to beach wedding photography, just "winging it" is never a good idea. Beach photography takes some foresight and planning, especially when it's for your wedding. Having a plan in place is necessary if you want beautiful photographs, so do your homework.
2. If possible, scope out the location ahead of time to have a better idea of where you want to take your wedding photos. Having a sense of variety can add some spice to your photos, and there might be a few idyllic spots nearby on the beach that will make for a fantastic backdrop. So take a look around at your surroundings and get creative.
3. When it comes to photography, lighting is everything, so be sure to plan your photo timing around the sun schedule for that day. This particular aspect does require a bit of legwork and careful planning. You never want to overlook this aspect. Otherwise, you will risk taking photos that may not come out as intended. Knowing the sun schedule can even help you get some gorgeous silhouette shots if desired, as it requires a particular type of lighting in order to pull off.
4. Taking photographs on the beach can pose some unique problems, so you must have the right tools together and be prepared. Having your hair properly clipped or ensuring you have a fresh coat of hairspray applied before your shoot to help prevent flyaways and frizz. Also, don't forget about your shoes! Stiletto-styled heels can cause you to sink right into the sand, so wear a heel stopper to help prevent this from occurring. Wearing sandals or going barefoot is also another great way to erase this potential problem.
5. Hiring a knowledgeable and experienced photographer can go a long way in ensuring that your wedding photos come out the way you want them. You need to be able to trust your photographer. Otherwise, your photos will suffer for it. If you are uncomfortable at all, your photographs will reflect that. If you are tying the knot in Turks and Caicos, contact us today if you are looking for a reputable, experienced, and trusted Turks and Caicos photographer. We can help you capture your memories and turn them into beautiful images that you will cherish for a lifetime.