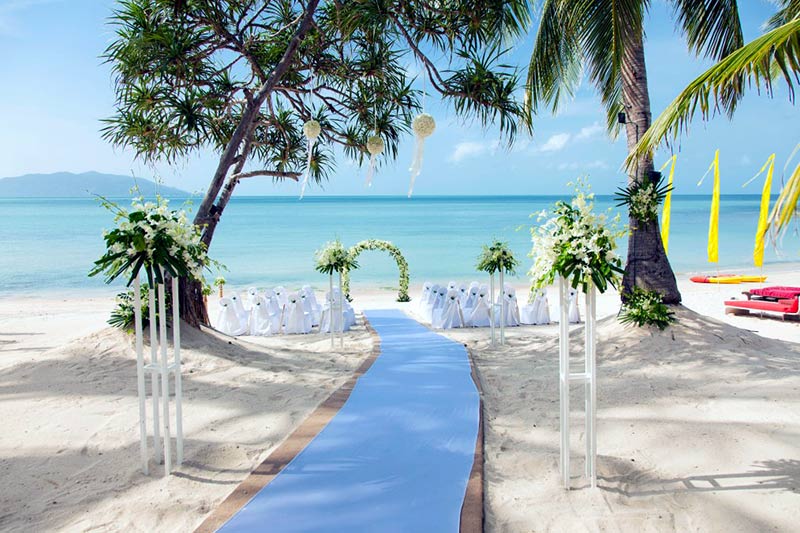 30 Sep

What are Some of the Common Destination Wedding Mistakes?

Choosing to have a destination wedding can seem like a dream come true. Instead of having a wedding locally, some decide to go to another city or country to experience this once-in-a-lifetime experience. However, while getting married in another location might seem dreamy, there can be some potential pitfalls that one might not consider. Knowing and understanding the many ins and outs can help you plan and make the best decision for your situation. Like everything in life, there are two sides to the coin, the benefits, and the pitfalls, and the same holds true for a destination wedding. Having your wedding in a different location offers a different set of challenges. Challenges you probably are not aware of. Before you make your final decision regarding whether or not a destination wedding is for you, knowing more about some of the common destination wedding mistakes can help you decide.

If you want to ensure that your dream wedding goes off without a hitch, then avoid these common destination wedding mistakes.

1. While choosing a location is no easy task, keeping accessibility in mind when planning your wedding is essential. While your wedding is about you and your spouse, if you plan to have guests at your wedding, you need to think about the overall cost and the location of the destination. Questions such as how expensive and how long travel time is, even weather patterns, need to be considered. You don't want to pick a location that's too remote if you plan on having friends and family in attendance.

2. If you have your heart set on having a destination wedding and are putting the plans into motion, then make sure you give your guests plenty of notice. When it's a local wedding, mailing out your invitations six to eight weeks before the big day is fine. However, if you are not staying local and prefer to have a destination wedding, send out the save-the-date invitations at least six months before the wedding date. You must give your guests plenty of time to plan since they are essentially planning for a vacation.

3. Acquiring a marriage license is necessary, but knowing and understanding the rules for acquiring a marriage license is essential when you are planning a destination wedding. Especially if you want to avoid this potential pitfall, so when you are deciding on a location to get married, make sure you know the rules for acquiring a marriage license in your country of choice. Some countries have a residency requirement, which means you have to be a resident of that country for a certain amount of time.

4. Luggage when you are traveling can get lost, especially checked baggage. When you check a bag, you don't see where it goes, and you don't see it again until you land. This is why you never want to check in your wedding dress and suit when you are at the airport. Since luggage can get lost, you shouldn't take that risk. While it might seem a bit much to carry your dress or suit through airport security, it's better to know firsthand that your wedding dress or suit is not lost, along with your luggage.