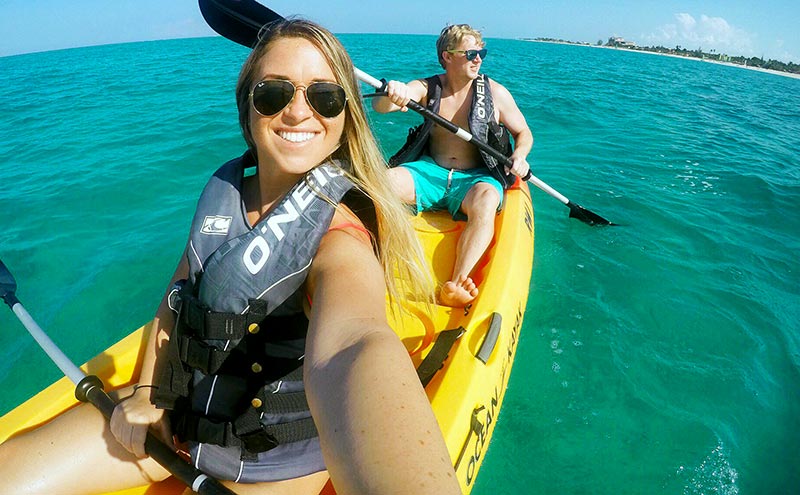 27 Jul

Reasons Why You Should Plan a Turks and Caicos Honeymoon

Many consider Turks and Caicos to be a slice of paradise. Comprised of 40 islands and cays, this British Overseas Territory is a popular tropical destination for both weddings and honeymoons. With grandiose resorts and beautiful, endless beaches, planning a Turks and Caicos honeymoon should be at the top of your list. At this idyllic honeymoon destination, you and your spouse are in for a trip of a lifetime.

If you are looking for an incredible newlywed getaway for your honeymoon, look no further. There's no better place to have a memorable and romantic vacation than Turks and Caicos. Read on to learn the reasons why you should plan your romantic vacation in Turks and Caicos.

• Many will agree that Turks and Caicos offer some of the world's most beautiful and coveted beaches. Many of which are rarely overcrowded. If you are looking for turquoise waters and white sand beaches, then having a beach-focused honeymoon is for you!

• Despite the tranquil environment, Turks and Caicos offer unforgettable adventures. Excursions are plenty, and there are many unique things to do on the island, both on land and sea. There's one thing for certain, a Turks and Caicos honeymoon will be far from boring and uneventful.

• If you are looking to stay at a resort during your honeymoon, Turks and Caicos offer many world-renowned resorts. Many of which are located on the beach, allowing you to wake up and stroll only a few hundred feet away. Here at Turks and Caicos, your dream honeymoon accommodations can be found.

• Location is key when it comes to planning a honeymoon vacation, and Turks and Caicos is easily accessed from the United States. In certain cases, depending upon your location, flights can be quick and affordable. Meaning you can have a fun, romantic honeymoon getaway at a location that is on the doorstep of the United States.

• Sunset hours make for wonderful photo opportunities, and there's nothing more romantic than a sunset stroll on the beach. If you love sunsets, then you must see a Caribbean sunset. It will feel like you are walking into a colorful painting when the sun sets in Turks and Caicos.

If you are looking for an experienced photographer to capture your Turks and Caicos honeymoon, then contact us today at Mermaid Pictures and Printing for a complimentary consultation.