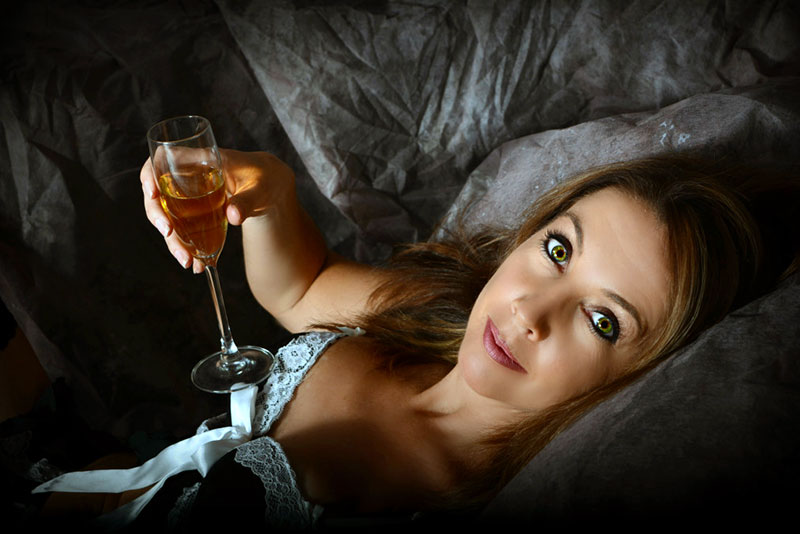 30 Jun

Should I Do a Bridal Boudoir Photoshoot?

When it comes to your wedding, finding the perfect wedding photographer is a must. Even before the wedding, there are plenty of opportunities for photos. There are the first-look photos, engagement session photos, as well as bridal boudoir photos. Taking a bridal boudoir photoshoot may not even be on your radar, but this intimate form of photography is becoming popular amongst the to-be-weds. Both the bride and groom can partake, and it can be done with both the bride and groom together. Boudoir photos can range from intimate to sexy, and these types of photoshoots can also be a good way to get to know your wedding photographer. If you are comfortable enough with your photographer to take intimate photos, you certainly will be comfortable with them taking photos of you on your wedding day.

Having a bridal boudoir photoshoot is a great way to indulge and take some time away from wedding planning. Many find these types of photoshoots fun and creative, as well as intimate and timeless. They can even make the perfect wedding gift to your spouse. Still on the fence? Here are some of the reasons why you should schedule a bridal boudoir photoshoot.

• If you plan on taking a solo bridal boudoir shoot, they make an excellent gift for your partner. Your other half thinks you are gorgeous anyway, but there's nothing better than having a timeless photo that shows off your natural beauty.

• If you need some assistance reigniting your internal flame, taking a bridal boudoir shoot is the perfect way to celebrate you. Boudoir photographs are meant to capture how incredible and beautiful you really are. Plus, it's a great way to feel confident and sexy again, and now you have that moment forever frozen in time.

• If you decide to do a boudoir shoot with your partner, it can be a great bonding experience. One that both of you are sure to remember for a lifetime, and you will since your moments together will be captured in an intimate setting. Plus, it's a great way to explore intimacy in a new and exciting way, and it often helps bring couples closer together.

• Using your wedding photographer to shoot your bridal boudoir photos is a great way to connect and bond with your photographer. When it comes to your wedding photos, you want to feel comfortable in front of the camera and with the photographer. Otherwise, you might get some lackluster results if you are not comfortable. Going through a bridal boudoir photoshoot is an excellent way to help ensure that you will be relaxed in front of the camera on your wedding day.

If you are looking for an experienced wedding and boudoir photographer for your Miami or Turks and Caicos wedding, contact us today!