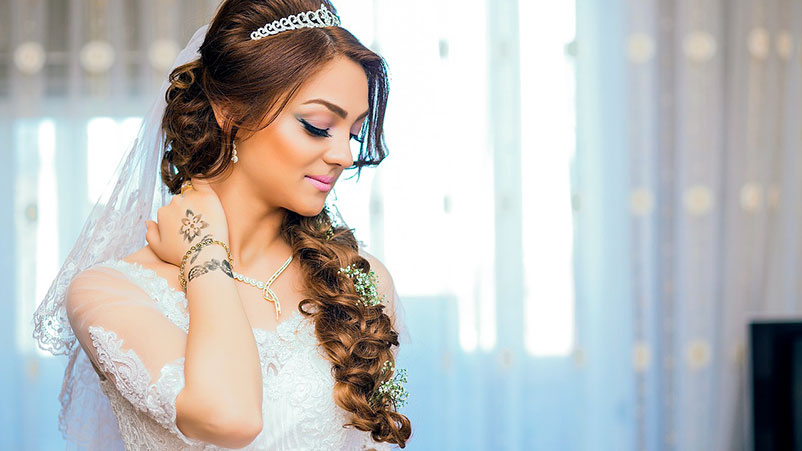 22 May

How to Sweatproof Your Wedding Makeup

Even though having a beach wedding or holding an outdoor wedding during the warmer months sounds ideal, there are some pitfalls that you need to be aware of. Much effort goes into the look and feel of a wedding, so it's understandable that the bride would want to look their best throughout the day. However, the heat can have disastrous effects on bridal makeup, and there's nothing worse than having runny makeup when photos and videos are being taken. However, learning how to sweatproof your wedding makeup can help you increase the staying power of your bridal look.

When you are tying the knot during the warmer months, it is crucial that you look your best throughout your wedding day, primarily if the wedding is held outdoors. To help ensure that your makeup will last, check out these helpful tips on how to sweatproof your wedding makeup.

• If you want your makeup to stay put throughout the day, then be sure to add primer to your face and lips before you apply your makeup. Primers can help successfully prep the skin for makeup application. Primers can help smooth the skin, even out skin tone, as well as help your makeup last longer.

• Staying hydrated during the summer is essential, especially if you want your skin and makeup to look its best throughout the day since makeup does not look good on dry skin. The heat and humidity can quickly leave you dehydrated if you aren't drinking water and consuming water-loving foods.

• Using waterproof products is essential even if your choice of wedding location is in an air-conditioned venue. Predicting what can happen throughout the day is impossible since weather patterns can quickly shift, and makeup can be spoiled due to sweat and tears.

• Even if you primed your face before applying makeup, setting your makeup is equally as important. Setting spray is like hairspray for your makeup, as it uses polymers to create a barrier between your makeup and moisture to help keep everything in place.

• Even with primers, waterproof makeup, and setting spray, sometimes the heat can create excess sweat and oil, which risks threatening your makeup no matter how long you primed and how much water-proof makeup you apply. Luckily, blotting sheets are available to help you gently blot your face to soak up any additional moisture.