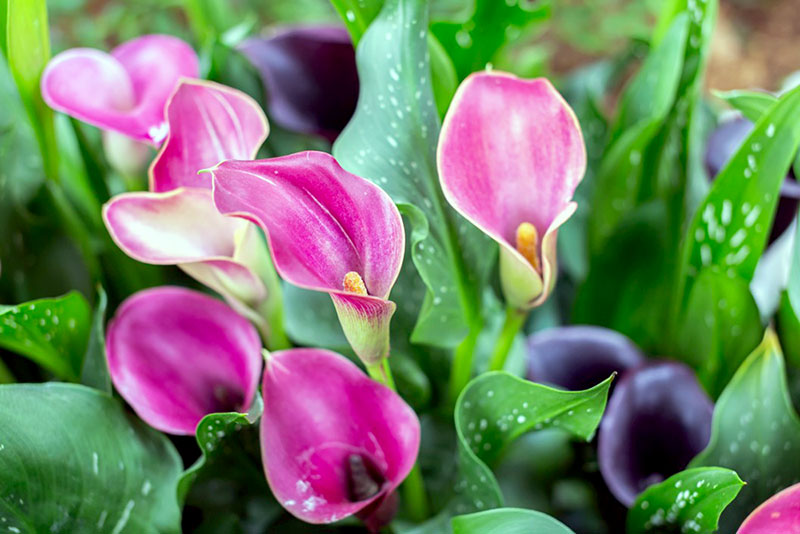 30 Apr

The Best 6 Beach Flowers for Your Wedding

When it comes to your destination beach wedding, it is essential to think about all of the details. When it comes to the flowers, some may think that this aspect is easy. However, there is a lot to think about and consider when it comes to picking the perfect flowers for your wedding. Since flowers are a vital part of your wedding's overall aesthetic, it is crucial to put a lot of thought into what kind of flowers you want at your beach wedding. Finding the best beach flowers for your wedding is vital, especially since you want to look for flowers to complement your ceremony's location.

Are you looking for beach flowers for your wedding? It is important to find ones that complement a seaside ceremony. Ones that help evoke a tropical and exotic feel.

Calla Lilies– If you look at calla lilies, the curved blooms mimic the shape of a wave, which by default makes them one of the best beach flowers. Plus, calla lilies are a timeless classic, so you can't go wrong.

King Protea– A showstopper, this tropical flower will add an exotic touch to any beach wedding. Due to the size and fascinating features, king protea makes an excellent focal piece in any arrangement and bouquet.

Anthurium– You want flowers that can hold up to the elements on the beach, and since anthurium has waxy blooms, this flower can stand up to the beach's natural elements. This tropical flower is available in different colors.

Roses– Roses are timeless, a classic, so you can never go wrong with having roses at your wedding. Roses are available in many different colors, so you are sure to find some that complement your wedding's color scheme.

Orchids– Orchids are a great way to add an elegant touch to your wedding while appearing exotic. Orchids are available in many rich colors, so you are likely to find one that complements your wedding colors.

Native Flowers– When you are planning a destination wedding, it is always wise to ask for recommendations from a local floral designer or florist regarding the types of flowers native to Turks and Caicos. Adding native flowers to the mix can help tie together the overall aesthetic of the wedding.