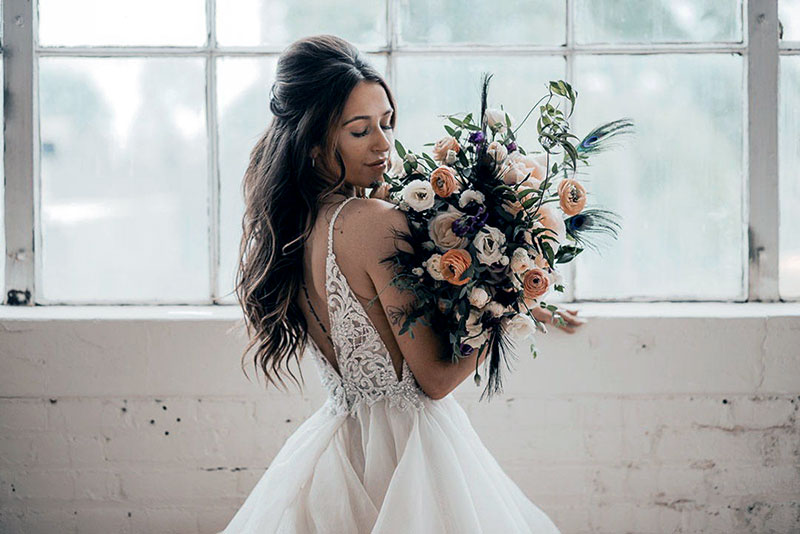 22 Jan

The Symbolic Meaning Behind Wedding Flowers

When planning a wedding, it is easy to feel overwhelmed. There are a lot of little details to take care of and a lot to think about. While wedding flowers may not be on the top of your list when it comes to important decisions for your wedding, picking the right kind of flowers for your wedding can really tie everything together. When done correctly, your wedding flowers can help set the tone for your wedding celebration as they are a central focal point. So when it comes to wedding flowers, thought and careful consideration are needed. However, to create the perfect wedding arrangement, it is necessary to know and understand the meaning of wedding flowers.

Many sentiments can be expressed with flowers, so your wedding bouquet should have flowers that have special meaning to you. While basing your choice on style and color can work, knowing the meaning of wedding flowers can help you make a bouquet that is a perfect reflection of your wedding.
Red Roses: One of the most popular choices, red roses symbolizes passion and love.
White Roses: Another common choice, white represents purity and innocence.
Red and White Roses: When combined, they symbolize the dedication and love between the wedding couple.
Carnations: Popular in arrangements, carnations represent good fortune, gratitude, love, and admiration.
Lavender: Possessing a wonderful and calming scent, lavender symbolizes grace, purity, and serenity.
Peonies: A highly coveted flower, peonies embody honor, prosperity, wealth, and good fortune.
Daffodils: The perfect flower to represent your new life and journey in love. There's no better way to symbolize the ideas of rebirth and renewal while adding a splash of bold colors.
Iris: A beautiful flower that looks stunning in any arrangement, the iris serves as a representation of wisdom, faith, and courage.
Orchids: A flower that symbolizes fertility, the orchid is the perfect choice for couples who are looking to start a family. Orchids can also add a touch of luxury and elegance to your wedding celebration.