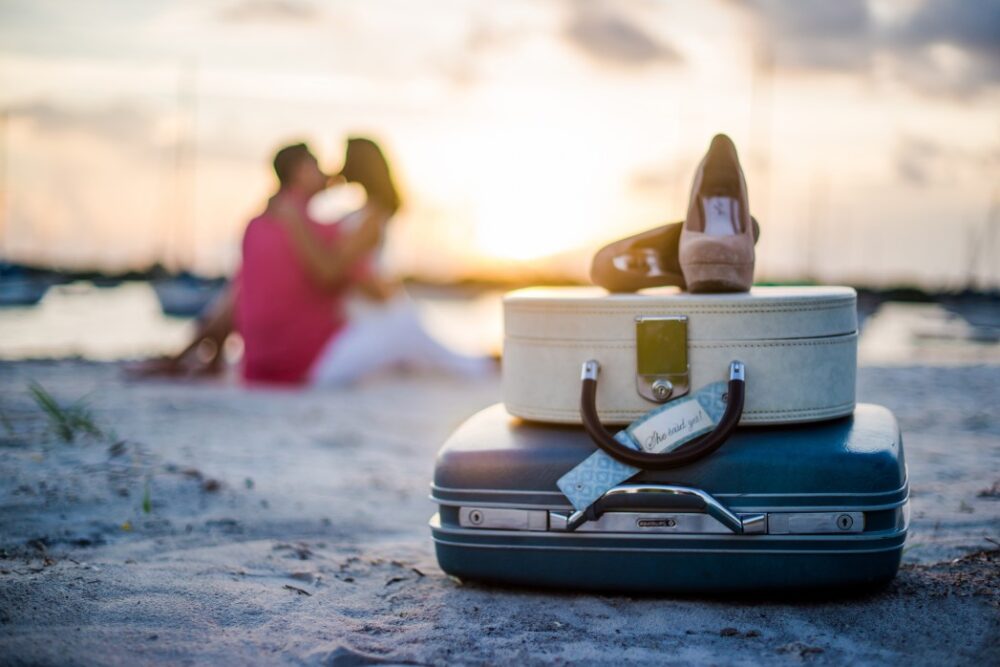 30 Nov

How to Save Money When Planning a Destination Wedding

Looking for ways to save money is important when planning a wedding. However, when you plan a destination wedding, it's crucial to find ways to save before the final bill creeps up on you. When you are planning for a non-local wedding, extra expenses can add up quickly, so being careful about certain decisions is a must, especially if you want to stay within your budget. While destination weddings can be more budget-friendly than a local one, especially if you are looking to have a small wedding, it can also quickly become more expensive when you add everything up. However, checking out our destination wedding budget tips can help you save money without detracting from the big day.

If you are looking for ways to save money while planning your wedding, here are some helpful destination wedding budget tips to help cut down the overall cost.
• Choosing to spend your honeymoon where you wed is an excellent way to cut out paying extra to travel to another location after the wedding. Luckily, Turks and Caicos make for the perfect backdrop and honeymoon location. Deciding on your honeymoon where you wed is an easy one.
• Chances are, if you are looking to have a destination wedding, you are already planning to keep the guest list small. Keeping the guest list small can help keep everything more affordable. Plus, it's an excellent way to not-invite the people you do not personally know or know that well and keep it small and intimate instead.
• Every location has a peak season, so if you are looking to save money, avoid having your wedding during the high season. Otherwise, you will be paying more money for everything (flight, venue, hotels, etc.). The high season in Turks and Caicos stretches from mid-December to mid-April, while the low season occurs during the late summer to early autumn.
• Look for all-inclusive package deals to help save money, and when it comes to vendors, stick to the locals. Bringing in vendors from where you live is expensive, and may not be possible, so to help ensure everything goes smoothly (and to save some cash), stick with the locals.
• Having someone on site is an excellent way to make sure you get the lowest price available and will know more about the area (in regards to rules and regulations). Having someone to help you on-site is priceless since they often have local connections to vendors, wedding coordinators, and possibly other venues or resorts and can help save you cash.