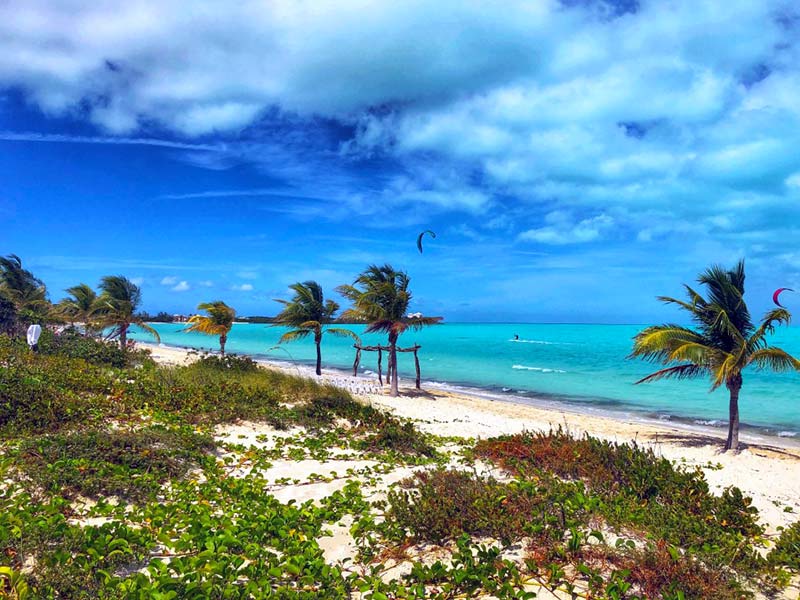 28 Sep

Why You Should Plan Your Destination Wedding in Turks and Caicos

A pristine paradise that consists of over 40 islands and cays, the Turks and Caicos Islands features sunny weather year-round, making it the perfect spot to hold your family vacation or dream wedding. Easy to access coming from many US east coast cities, Turks and Caicos features some of the best beaches in the world and can be considered a pristine paradise. Due to the island's natural beauty, magnificent sunsets, white sand beaches, and turquoise waters, it makes sense to hold your destination wedding in Turks and Caicos. The islands are the dream wedding setting, ensuring that your big day will be remembered and cherished.

If you are thinking about holding a destination wedding, there is no better place than Turks and Caicos. A popular wedding destination, this island paradise is the perfect place for you to tie the knot. However, if you need some convincing, check out the reasons why you should plan your destination wedding in Turks and Caicos.

Convenient Travel– Most major U.S. cities offer direct flights to Turks and Caicos, making it easy to access. If you are coming from the East Coast, travel is convenient and relatively quick.

Friendly People– There is a relaxed island vibe, and the people are friendly in Turks and Caicos, so you and your guests are sure to feel comfortable and relaxed.

Beautiful Beaches– Home to some of the world's most beautiful beaches, the beaches here make the perfect setting for your special day.

Private Islands– If you are looking for a more intimate setting for your wedding day, there are various private deserted islands in Turks and Caicos.

Luxury Resorts– There are plenty of all-inclusive resorts on the island, many of which offer wedding packages and wedding planners to help ensure your day goes off without a hitch.

Sunny Skies– Consistent temperatures and sunny skies can be found throughout the islands. However, the rainy season stretches from June to November, so if you are planning an outdoor wedding, you might want to avoid planning your nuptials during these months.