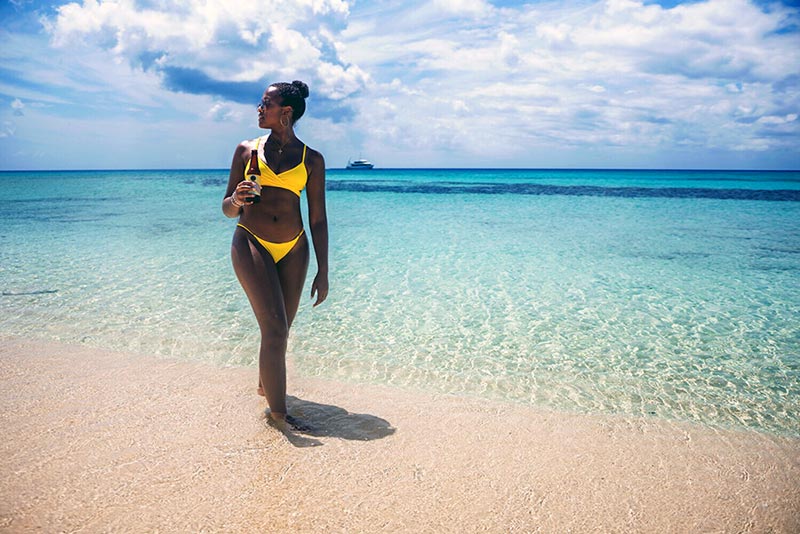 22 Jun

Turks and Caicos Photography Tips and Ideas

Documenting your time at Turks and Caicos is an excellent way to immortalize the happy memories experienced. The scenery provided at this one-of-a-kind location can help you create some idyllic pictures, making it easy to find the perfect backdrop. A plethora of beautiful locations is available that provide endless opportunities to freeze a moment in time and create cherished memories. To help you get the most out of your vacation pictures, we offer some helpful Turks and Caicos photography tips and ideas that can help you take some spectacular and memorable photos during your visit.
Turks and Caicos Photography Tips to Help Make Your Memories Come to Life
• Taking photos during the "golden hour," sunrise and sunset, is a famous time of day for photographs. If you want an incredible, colorful backdrop, the odds are in your favor during this time. Also, shooting at sunset can really add a romantic feel, if that's what you are going for, and it can also add a touch of magic to your photograph.
• One of the most popular backdrops on the island is the acclaimed Grace Bay Beach. This beautiful white sand beach located on the northeast coast of Providenciales is considered to be one of the best beaches in the world. If you are looking for a calm, serene location that is clean and free of pollution, then Grace Bay Beach is a must-see.
• When taking a photograph of a particular subject, it helps if you pay attention to placement. Turks and Caicos has beautiful, lush scenery that you don't want to overlook. By placing your subject off-center when composing your shot, the secondary elements will help support the main subject and will produce a strong composition.
• If you have small children and would like to create stunning portraits, Turks and Caicos will provide the perfect backdrop. However, taking photos of your children can be quite tricky, as they tend to move around a lot and have a hard time sitting still. To help entice your child to stay in a small area, have the child play or interact with an object (buckets and shovels, toys) to help them sit still.
• Hire a Professional– If you want a one of a kind souvenir to take home with you, hire a word-class local photographer to get the most out of your photos. If you are interested in visiting the Turks and Caicos Islands and would like to bring home a meaningful souvenir, the professional photographers at Mermaid Pictures and Printing are the local experts. Contact us today and let us capture your magical moments!