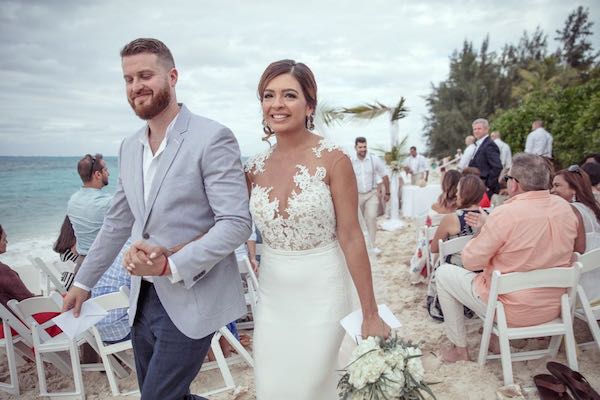 27 Apr

How to Plan a Wedding During the COVID-19 Pandemic

The last few weeks and months have been a complete whirlwind. The world we once lived in is gone without a trace. Imaginably so, weddings are being canceled left and right. Some are even opting to broadcast their at-home weddings to their family and friends via Zoom video call. For those of you still powering through with weddings in 2020, and 2021, there's a lot you have to account for. Whether you're rescheduling your special day or just starting from scratch, here's how to plan a wedding during the COVID-19 pandemic. 
How to Plan a Wedding During the COVID-19 Pandemic
Wedding Insurance
This pandemic shows the importance of preparation. If you haven't looked into it already, you may want to purchase wedding insurance. Wedding insurance provides protection against extreme weather conditions, venue issues, and external events outside of your control. Wedding insurance may vary, and we suggest you review your own plan. Most wedding cancellation insurance packages cover sickness, injury, property damage, military deployment, lost or stolen gifts, and dress/wedding attire damages. Please note changes in finances are not covered by wedding insurance.
Virtual Calls
Communication is key. In order to feel more comfortable and at ease during such a tumultuous time, it's important to stay in contact with your vendors and venue. Don't be afraid to set up a quick virtual call to discuss details and logistics with your wedding team and vendors. Take the time to voice your concerns and ask any questions that will help put your mind at ease for the time being. 
Flexibility
We've all witnessed first hand how things don't always go as planned. It's best to keep an open mind while planning a big event during this time. Try not to be shocked if you're told you have to move your wedding date back or cut your guest list in half. Instead, pick out a few alternative dates for your wedding (just in case) so you're not completely overwhelmed and stuck if things do not work out as originally planned. 
Hit the Ground Running
You have probably heard of a few people move their wedding dates back already. If you're planning on a wedding in 2021, we suggest you start planning now. Since a lot of couples are contemplating pushing their wedding until next year, the 2021 calendar year is filling up pretty quickly. We suggest you beat the rush and book your wedding date before it's unavailable. 
Take a Breather
Lastly, planning a wedding under the best circumstances is still incredibly stressful, let alone during a global pandemic. Don't stress yourself out too much over wedding specifics. Do what you can, reach out for help, and give yourself the break you deserve and need.