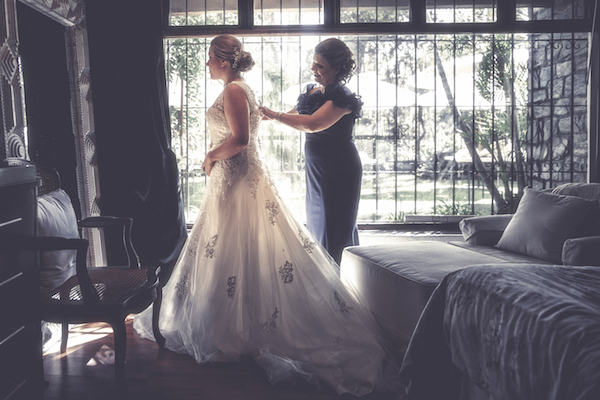 07 Feb

Wedding Photography Tips: Make Your Day Last a Lifetime

Your wedding is one of the biggest, most memorable days of your entire life. The hours spent planning and mulling over each detail may seem endless, but it's totally worth it in the end. It's especially gratifying when all of your time, effort and emotion can be seen in the photos taken on your wedding day. Here are a few wedding photography tips to help make planning for your big day a little bit easier. 
Wedding Photography Tips
Whether you're the bride who wants to ensure a picture-perfect wedding or the photographer themselves, here are a few wedding photography tips to follow:
Don't forget the scenery: Before the wedding begins, make sure to wander the grounds, get a lay of the land, and shoot the venue before the crowd floods in. More likely than not, your wedding venue is absolutely stunning and deserves to be appreciated on its own. 
Know the guests: If you're the photographer, it's essential you know who's in the wedding party. It's also handy if you can differentiate the couple's immediate family members from the rest of the guests. Having a lot of intimate shots with the people closest to the newlyweds will hold a lot of weight down the line when the family is looking back on their wedding photo albums. If you're the bride/groom, don't be afraid to tell your photographer who's who.
Backups: Plan and prepare. As a photographer, you should have multiple batteries and backup equipment in case there's a complication or a camera battery dies during the ceremony.
Bird's-eye view: Drone videos have become increasingly popular throughout the last few years. Who wouldn't want a birds-eye view of their own wedding? Connect with your photographer and see if it's possible to obtain drone coverage of your wedding. Extra tip: Make sure it's legal to fly a drone where you are having your wedding. 
Overall, connecting with your photographer over your wants, needs, and expectations is incredibly important. Before you book a photographer for your wedding, make sure the photographer is right for you and is on the same page as you and your soon-to-be spouse. 
For heart-warming photos filled with love and memories, contact us at Mermaid Pictures and Printing.