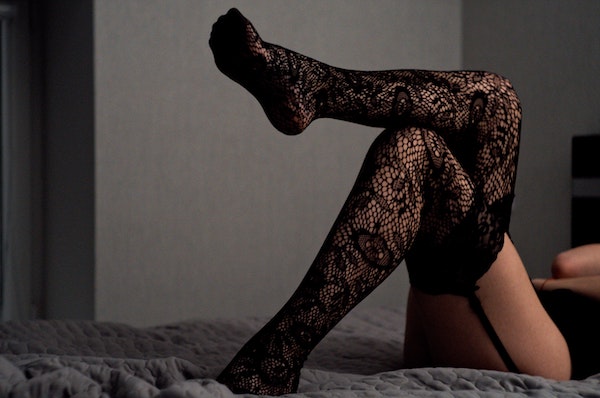 29 Feb

Boudoir Photo Ideas: Boudoir Photoshoot Tips & Dos and Don'ts

Boudoir photography can be really intimidating, especially if you're not used to being photographed. However, the feeling of gifting your significant other something so sacred is unbeatable. Here are some boudoir photo ideas and some basic dos and don'ts to help you feel a little more comfortable and ready for your boudoir photoshoot. 
Boudoir Photo Ideas
Wedding Preparation: A boudoir photo album is a perfect gift for any soon-to-be spouse. Who would refuse sultry photos of the love of their life? You can incorporate details of your wedding into your photoshoot, like your ring and wedding shoes. Remember to polish off your ring and gets a cute manicure in time for your wedding boudoir photoshoot.
Lights: Utilizing string lights in your shoot will really make your colors pop. Wrap the string of around your body in a dark room and watch your body ignite in each photo. 
Landscape Background: Do the unexpected. No one expects to see someone half-naked in a field. That's what makes boudoir landscape photos so alluring. 
Use a Veil: Running along with the wedding prep theme, try incorporating a wedding veil into your photo. Veils are sweet, elegant, and seductively see-through.
Natural and Sweet: Don't be afraid to smile, giggle, laugh, and have fun! Although many feel the need to always be "on" or posing, lighten up for a few shots and try something sweet and natural. 
Dos and Don'ts
DO pose in positions you are comfortable with. No matter what your photographer suggests, only pose in positions that feel right to you.
DON'T schedule your shoot too close to your wedding. A week before your wedding is the perfect time. Any sooner and you may feel too stressed out and overwhelmed to fully enjoy and be present during the photoshoot. 
DO choose a photographer that you trust. It can be hard to pose seductively in front of a total stranger (you may also feel a little violated). Get to know your photographer beforehand, so you're comfortable and know what you're getting into. 
DON'T schedule a spray tan right before your shoot. You never know how spray tans are going to turn out unless you habitually get a spray tan. To avoid a total last-minute freakout, ditch the spray tan.
If you are looking for more information regarding boudoir photography, click here to check out this handy beginner's guide. This in-depth guide will help give you the foundation you need to get started!