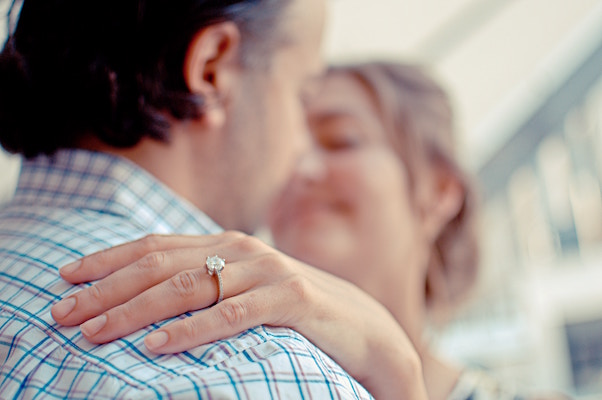 04 Jan

Engagement Gift Ideas: What to Get Your Favorite Couple

What do you give to the person who is preparing for the happiest day of their life? That's a tough call. When you're thinking of engagement gift ideas, you need to think of something useful, thoughtful, and personal. Planning for a wedding is a tumultuous time and you want to give the couple something that will prepare them for their wedding and beyond. Here are some great engagement gift ideas for the soon-to-be couples in your life.
Engagement Gift Ideas
Scrapbook: After the wedding, the newly wedded couple is going to have countless photos from their special day that they'll want to look back on for the rest of their lives. Help them reminisce on their big day by providing them with a wedding day scrapbook. Now, all of their favorite wedding shots are together in one place. They can even add little notes alongside the pictures to help them remember the details of their wedding. 
Custom Champagne Flutes: Champagne flutes are a classy and cute engagement gift idea. You can have the flutes engraved with their initials or have their engagement/wedding day date printed on the glass. Whatever you decide to decorate the flute with, the couple will be happy with their custom-made and elegant champagne flute. 
Flytographer: Give the gift of memories! With Flytographer, you can actually gift your favorite couple an engagement/wedding photoshoot! Flytographer connects couples to photographers all of the world. Not only is this gift practical, it's something out of the box and unexpected.
Monogrammed Travel Accessories: First comes marriage, then comes the honeymoon! Help the couple prepare for their honeymoon by providing them with monogrammed travel accessories like a personalized passport holder, luggage tag or duffle bag. 
Custom Thank You Cards: Every couple needs to send out Thank You cards, so you may as well help out! Create custom thank you cards for the couple to send out after their wedding. It's a minor detail they may not have thought about yet, but it is definitely something that will be necessary down the line. 
Having a professional photographer at your wedding is key to landing picture-perfect photos. Contact us at Mermaid Pictures and Printing and see how we can make your magical day last forever.