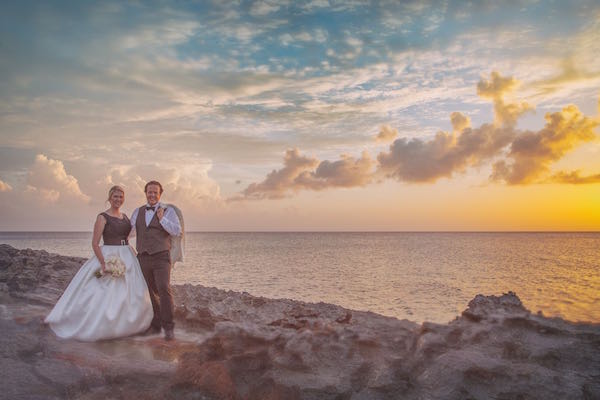 27 Aug

Top Beaches: Turks and Caicos Beach Wedding

If you want to plan a stunning beach wedding surrounded by white sand and crystal clear water, head to Turks and Caicos. With that said, Turks and Caicos holds more options than you think. With over 40 islands in its archipelago, it's hard to know which spot is perfect for your dream wedding. Here are the best beaches Turks and Caicos have to offer for your big day. 
Best Beaches Turks and Caicos Has to Offer For Weddings
COMO Parrot Cay
It really doesn't get much better than a private island beach wedding in Turks and Caicos. At COMO Parrot Cay, you get just that. The award-winning luxury hotel boasts over 1,000 acres and a mile-long tropical beach. Your guests will love staying in Parrot Cay's chic beach villas which come with a private deck, pool, and beach access.
Grace Bay Club
Romantic and sophisticated, a wedding at Grace Bay Club is sure to be unforgettable. Grace Bay Club provides unique options for the ceremony locations: the beach, pool, private catamaran or an uninhabited cay. The venue also has on-site wedding planners that'll guide you every step of the way.
Wymara Resort and Villas
Also located on the world-renowned Grace Bay Beach, Wymara Resort and Villas offers jaw-dropping spaces to complete your special day. Whether you want a ceremony on the beach, a chic breezy restaurant, a private lush garden, or a 3,000 sq foot penthouse, Wymara has what you're looking for. 
West Bay Club
Sublime and gentle — everything a beach wedding should be. West Bay Club hosts intimate romantic weddings for up to 50 guests on its celebrated beaches. Choose between a ceremony on the tranquil beach or on the manicured Dune Lawns that overlook a sea of turquoise water, the choice is yours. 
The Palms Turks and Caicos
Voted one of the best hotels of Turks and Caicos by U.S. News, The Palms Turks and Caicos is a space for one-of-a-kind luxurious weddings in the Caribbean. The Palms offers ceremonies on the beachside deck, a croquet lawn, and Spa grounds featuring a romantically-lit reflecting pool. The Palms also has professional staff to coordinate the logistics of your wedding so you can finally relax knowing your special day is perfectly planned. 
Complete Your Beach Wedding
Complete your wedding with stunning photos of you and your soon-to-be spouse on the beaches of Turks and Caicos. Sure you'll never forget your wedding, but photos give you something to look back on forever and show your future children. Having a professional and local photographer who knows Turks and Caicos is key. Contact us for Turks and Caicos wedding photography at Mermaid Pictures and Printing and see how we can make your magical day last forever.