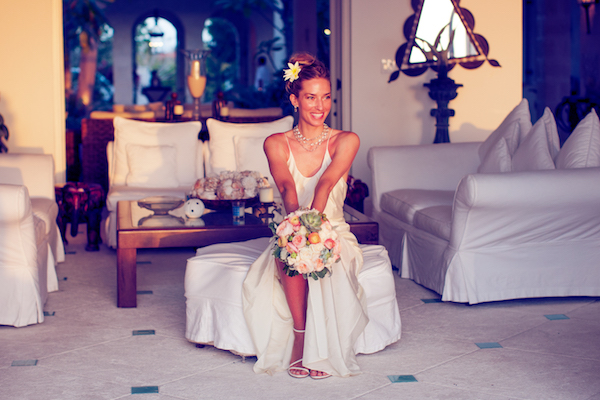 30 Aug

Destination Wedding Cost: How Much You Can Expect To Spend

So you've finally decided on a destination wedding location and are beginning to plan all the details of your special day. As things start to come together, you'll probably have an approximate budget in line. Despite what you may think, destination weddings aren't that big of a splurge. Here's the average destination wedding cost. 
Costs & Factors
You may already have a rough estimate based on your wedding location. However, no matter where you're getting married, you ultimately decide how much you're going to spend on your wedding. Some of the biggest fluctuating factors for your wedding may include:
Head Count (the number of people attending your wedding)

Food and Drink

Dress

Music

Flowers/Decoration

Wedding Photography
Depending on who and what you book for your wedding, these prices can and will vary. You may want to spend more money on one factor than the other, and that's up to you and your soon-to-be spouse. Whether you're likely to go over or under the average destination wedding cost is based on your personal preferences.
Average Destination Wedding Cost
If you're traveling domestically, you can expect to spend around $29,000 for a destination wedding. However, international destination weddings are slightly cheaper at $27,000. 
According to a study conducted by The Knot, the average wedding (anywhere) costs $32,000. The reason destination weddings may be more cost-effective is because of the guest list. Guest lists tend to be smaller for destination weddings because it's hard for some people to travel, take off work, etc. In some cases, depending on your plate value and venue, a smaller guest list can save you hundreds if not thousands of dollars. 
Turks & Caicos Destination Wedding
Many choose Turks and Caicos for their destination wedding because of its gorgeous and secluded beaches. Not only are the photographers at Mermaid Pictures well-known, they know Turks and Caicos like no one else. We have years of experience and success photographing weddings and family portraits in Turks and Caicos. Contact Mermaid Pictures to have your wedding beautifully captured and remembered for the rest of your life.