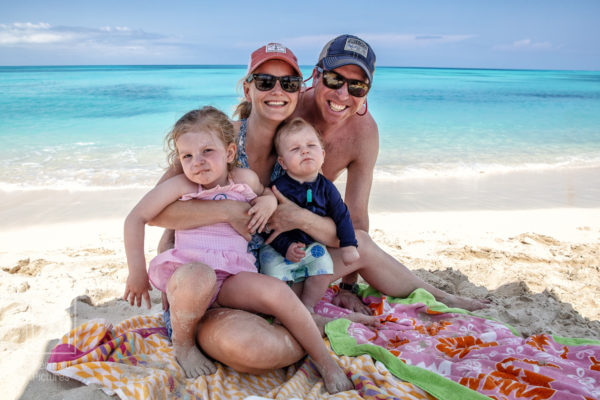 03 Apr

The Three Best Settings for Perfect Family Vacation Photos

Family vacations are where family memories are made. Vacation photos are ideal because they capture the joy and memories of your family vacation.

Family vacation photos capture the whole family, often in a relaxed environment with a unique backdrop.

The mountains, the beach and near waterfalls are three of the most popular backdrops of family vacation photos. You can find some of the most pristine locations right here on Turks and Caicos Island.
What Are The Top Spots for Family Vacation Photos?
While there is no right or wrong place to take your photos, the best ones are taken at a place that is fun and special to you or your family.
Family Vacation Photos: The Mountains
Maybe your family rents a cabin or camps in the mountains every year. Taking a photo in the same spot year after year is a fun way to see how much you and the children in your family have changed and grown. The annual trip and photo becomes a fun vacation memory that you and your children will cherish for years to come.
A vacation to a new destination is also a fun way to make your photo special and unique. If you visit a national park like the Grand Canyon for the first time, you can have your picture taken in front of the landmark or on a mountain top.
The Ocean
Nothing says vacation than a beach or tropical destination. Pictures on a beach capture the fun, relaxing, atmosphere as you 'get away from it all'.
Kids especially enjoy beach-time activities such as swimming, boogey boarding and building sandcastles and these candid moments make for incredible photos.
Waterfalls
If you don't make it to a beach, majestic, tropical waterfall is a good choice.
Waterfalls are also fun for adventurous kids who want to climb rocks. Waterfall photos can also conveniently be made as casual or as elegant as you want them to be.
A decent camera, proper lighting, shading, and contrast make the best family photos.
We realize that not everyone is photogenic nor is great around the camera. If you want a special family photo or portrait done, leave it to a professional.
If you want a professional photographer to handle your family's summer picture, leave it in the hands of Mermaid Pictures and Printing. Contact us today.