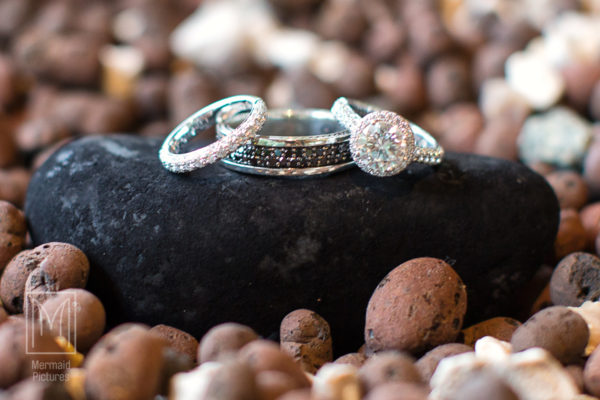 03 Apr

Destination Wedding Planner: 8 Easy, Essential Tips

After some thought, or maybe even years of dreaming, you've decided to have a destination wedding. While getting married away from home is exciting and fun, it involves significantly more planning and preparation. You may hire a destination wedding planner, or use these tips to do it yourself.

Wedding planning is often stressful, but planning a destination wedding can easily get overwhelming. Unlike a wedding at home, you'll have to work with wedding planners, caterers, photographers and other local third-party specialists whom you may have never met.

Before you get paralyzed with fear at the thought of planning, here are some tips to make the process easier:
#1 Decide on the Location
You can't have a destination wedding without a destination. A destination wedding is a big production and your wedding day is special. Don't feel obligated to have your destination wedding at the traditionally popular places such as the Caribbean, Hawaii or Europe if they don't capture your unique style or hold a special place in your heart.
The quicker you decide on the destination, the better it is not only for yourself but also for your guests.
#2 Choose the Date Wisely
Everyone wants good weather for their destination wedding. Unfortunately, many destination wedding locations have their best weather during peak tourist season. This means less venue availability and higher costs for you and your guests.
If costs are a concern, but you don't want to risk bad weather, consider setting your wedding date either just before or just after the peak travel seasons. Do your research carefully because tourist seasons can vary from location to location, not everywhere is popular during the summer months and you might be surprised at the times of year places are their busiest.
Winter often has the greatest venue availability and cheapest prices, but the weather is likely to be iffy and some local vendors may be closed for the season.
#3 Send Out Save the Dates in Advance
The longer you plan your big day in advance, the higher your chances are of reserving essential venues and you'll have a better idea of how to budget costs. It will also give your guests a heads-up and ample time to plan, schedule vacation time, save for plane tickets and hotel accommodation and have time to get passports, which can take between 6 to 9 months.
A few months before the wedding, it is a good idea to mail out a detailed, comprehensive travel packet to guests. Besides the basic hotel location, wedding and reception sites, and wardrobe or weather information include an itinerary of events with the times and locations. A list of additional resources such as baby sitters, ground transportation and area attractions is also useful for guests.
Another thing that is helpful is to include price break downs and tiers. Options are often appreciated because different guests will have different budgets.
Some of your guests may make a vacation out of your wedding, doing their own thing either just before or after your wedding. Don't be alarmed if some of your invited guests are not able to make it to your big day because of financial or scheduling reasons.
#4 See the Place for Yourself
Try to take at least one trip to where your destination wedding will be. Get a feel of the community, view venues such as hotels, reception spaces, locations for rehearsal dinner, etc., meet with local wedding planners, photographers, DJs, caterers, florists, make-up and hair stylists and hotel staff.
Gather information on local activities guests can enjoy. You should also organize resources guests can utilize like maps and rental car locations.
It's smart to meet the local professionals you'll be working with in person. This way you can see the venues and exploring the local area. You'll have a better picture of what you'll have to work with and what possible challenges you'll be working against.
#5 Accommodate for Extra Expenses
The hotel, airfare, wedding venue, reception venue, and vendor expenses that won't surprise you, but you should also budget for expenses for things you may not have thought about. Additional costs can include importing of reception décor, guest goodie bags, food and beverage adjustments, additional guest activities and more.
#6 Know the Marriage Legalities
Many countries have residency requirements that must be met prior to making a wedding official. Depending on the location, soon-to-be newlyweds need to be in the country for at least 24 hours. Some countries such as France require a 40-day residency before the wedding.
Additionally, not all marriages conducted in another country will be accepted in the U.S. To solve this, some couples have a civil or courthouse ceremony shortly before or after their destination wedding.
#7 Ask for Help
Destination weddings make micromanaging hard. In fact, the distance makes it almost impossible. Planning a destination wedding is hard work, but a wedding planner can take the planning burden off your shoulders. A local destination wedding planner is ideal as they will know the culture, have valuable contacts and speak the local language (if applicable). A native destination wedding planner will also give additional insider tips to make your wedding planning easier and more affordable.
#8 Vet Vendors Carefully
You'll be placing much of your big day plans into the hands of others who are far away. You will need to be extra careful when vetting your vendors.
Ideally, meet with prospective vendors in person to get an idea of their style, personality and demeanor. Schedule a video phone call with your vendor if you're unable to meet them face-to-face. Your destination wedding planner can meet with vendors on your behalf and tell you of your options.
If you're uncomfortable with working with someone remotely or you're not satisfied with the local options, you can bring professionals from home with you to the wedding. Note that you'll have to pay for their travel and lodging expenses.
If you're planning on a destination wedding to Turks and Caicos, and are looking for professional, local Turks and Caicos wedding photographer, contact Mermaid Pictures and Printing. We have captured many memorable Turks and Caicos destination weddings and our local roots help us to locate the best private, unique and beautiful wedding photo settings.