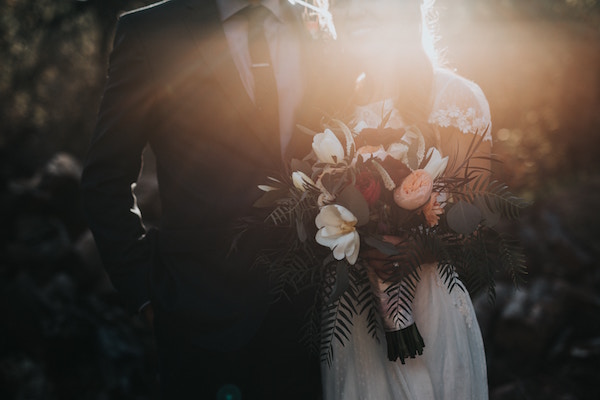 03 Apr

11 Tips for Getting the Best Wedding Pictures

Your wedding pictures record every beautiful moment of your special day. They are displayed in your home and are shown to posterity years down the road. The perfect wedding photos are reminiscent and capture the happiness of your wedding. With careful deliberation, you can have flawless wedding photos. 

Here are 11 tips for getting perfect wedding day pictures:
#1 Begin Researching Early
It is recommended that you begin your wedding photographer research a year before your wedding. Get recommendations from recently married couples you know and online. Carefully and thoroughly comb over each wedding photographer's website and photo gallery. Understand their style and determine whether it's the style that you want your wedding day memories captured in.
#2 Think Critically
As you review photos, consider key moments you want to capture at your own wedding. Did this photographer capture great shots that you'd also like to have? Look for thoughtful compositions and intimate moments that only an experienced artist might look for. Make sure people look relaxed, natural, and in-the-moment, not surprised by the camera.
#3 Interview Photographers
Like a job interview, someone can look good on paper (or through photos), but their personality clashes against yours. Until you meet your photographer, you can't truly tell if they are a good fit.
#4 Compare Wedding Pictures Packages and Options
Ask each photographer what is standard as far as time and coverage goes. Most packages cover an entire wedding from getting ready to the end of the reception. However, some may not. Some cover prints and others charge additional. Some give you digital images to print while others charge for digital images, either by number or edited image. Be sure to know exactly what you're getting.
#5 Confirm Your Wedding Pictures Photographer
Often times studios have multiple photographers. If you hire a studio photographer, make sure the one you are comfortable with is shooting your wedding. Confirm the photographer beforehand so a different photographer you haven't yet met doesn't shoot your wedding.
#6 Sign a Contract/Agreement
Once you've settled on a wedding photographer, sign a written detailed contract. This includes the wedding date, the hours covered and when/how you'll get the final photos.
#7 Schedule an Engagement Shoot
It is always a good idea to meet with the photographer for a pre-wedding shoot. This pre-wedding shoot will give you the opportunity to get comfortable with the photographer. You can observe them in action and see the kinds of photos they take.
#8 Limit Your Wedding Pictures Shot List
Don't try to get pictures of every combination of guests or extended relatives at your wedding. This will waste precious time. Instead, limit your shot list to a few people and the photographer will capture the rest of the unforgettable moments themselves.
#9 Have a Realistic Schedule
Things can, and often, don't go as planned. Allot extra time into your wedding day schedule in preparation for mishaps that can happen.
#10 Keep Your Head Up
Walking down the aisle and saying your vows can provoke great emotions. Many couples miss out on the true essence of the moment because their heads are lowered in the attempt to deal with the range of overwhelming emotions they are experiencing. You'll want to see the joy in both of your faces as you marry. Remember to keep your head up, not just for the photos, but to fully experience each moment.
#11 Consider the Lighting for Your Wedding Pictures
Lighting is often overlooked at weddings and many couples don't consider what may be needed for great photos. The right lighting is needed for the perfect pictures. Be aware of the lighting change throughout the day, like when the sun sets and the lighting inside the venue. Your photographer can give you lighting tips based on experience.
The professional wedding photographers at Mermaid Pictures and Printing are the local Turk and Caicos wedding photographer experts. Contact us today and let us capture the beauty of your wedding with stunning photos you'll cherish for years to come.